18 avril 2016,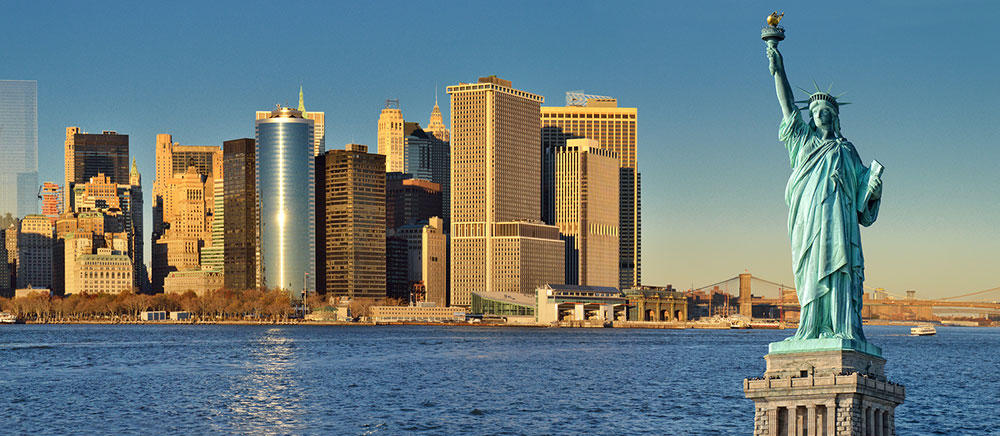 You are probably reading this article because you are moving to New York City soon or certainly thinking about it. In either case, it is best to plan your move to the Big Apple carefully and wisely because unless you've got deep pockets to dig into, you'll be amazed at how quickly your money disappears.
The famous song that says if you can make it here, you'll make it anywhere, says it so well. New York City is definitely one of the busiest, meanest, and most impersonal cities in the world but people move to New York from all walks of life and all parts of the globe every day because it also has an endless array of attractions and opportunities.
While you are planning your move and packing up your things, whether you are coming to New York from another state or overseas, you will first need to think about hiring professional movers. This will help make the transition smooth and stress-free and leave you with all the energy you need to start your life in this big city.
Can You Lower Your Moving Costs?
Moving is always expensive, but there are ways to cut down on your costs. A DIY move is not always the best answer as problems with your move such as broken or damaged belongings, lost valuables, and immigration problems can give you nightmares that aren't worth the few dollars you save.
With smart and careful preparation, you can move successfully to the Big Apple without any hitches and without breaking the bank. 5 Movers Quotes can help you with great tips about finding affordable and dependable New York City movers, money saving tips to cut down your moving costs, and a lot of important facts about moving to New York that can ease your pain.
Before you start kicking ass in your new city, you have to buckle down to work and plan your move efficiently.
Planning a Move to the Big Apple – Getting started
For sure, you have already done your homework about New York City. You will need to understand basic facts about New York such as its boroughs, cost of living, and transportation options (it has downtown and uptown subways). Now it's time to consider the move itself.
No matter where you are coming from, if you plan on moving permanently to New York City, it is best to hire professional movers for the job. Keep in mind, however, that there are also many not so trustworthy companies out there that can take advantage of newbies. It is essential to pick the right moving company to lower the risks of financial liabilities from hiring uninsured or fly by night operators.
We have put together a list of reputable and professional New York City moving companies to help you compare moving costs, find affordable moving options, and help you get the answer to your most pressing question, "How much will it cost to move to New York City?"
When you are ready, you can click request 5 moving quotes completely free of charge so you can compare actual online moving quotes to find the right moving company.
Red Flags to Avoid when hiring Movers
Low ball estimates
Some moving companies lure you in by providing low ball estimates. Remember, if the price is too cheap, there's got to be a catch. They could tack on additional charges when they present you with the bill and you have no more choice but to pay it. Be wary of movers that give estimates that are significantly lower than others for the same type of service.
Fly by night companies
In your search for the lowest bid, you might just come across a fly by night operator who is uninsured and operates without a license. There are many such companies that offer moving services that use moving trucks not properly maintained, use crew without insurance or the necessary training and experience.
Your moving contract must specify license information of the moving company. It is also a good idea to check with the Better Business Bureau regarding the reputation and filed/resolved complaints of your potential movers.
Non- Binding estimates
Non- binding estimates are quotes usually given over the phone without the benefit of inspecting your home to gauge the size of your move. If you settle for a non-binding quote, your movers could charge you double or triple with excuses like excess weight, additional moving crew, additional trips, or additional hours to complete the move.
For non-binding estimates, movers can only increase cost by a maximum of 25% more if charged hourly or 10% more for weight.
Moving Broker, Not Moving Company
Brokers will outsource your move to other companies and you end up dealing with not just 1 but maybe 2 or 3 companies from point of origin to final destination. You have definitely dealt with a moving broker if a rental truck shows up on your doorstep rather than a moving truck under the company name. In such cases, you could be asked to provide additional deposits after the initially agreed amount and price of the move could be changed on moving day.
There are many horror tales of moving companies who have over-charged customers or held cargo hostage over billing disputes. It is too late to discover these when your boxes are already loaded onto the truck. To avoid being another victim, hire only legitimate moving companies with a stellar reputation.
Get 5 FREE Moving Quotes!
Compare Moving Companies in Canada & USA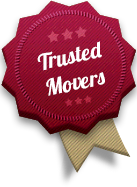 « * » indique les champs nécessaires
Guide to Top Moving Companies for Moving to New York
When looking for the best movers, it is important to start with at least 5 moving quotes to compare moving deals and options. It is also important to understand how moving companies charge for their moving services so you can find the best fit for your budget.
Generally, movers charge 2 ways – by the hour or by weight. For local moves, it is better to get movers that charge by the hour so you pay only for the time it takes to complete the move. For long distance moves, moving companies offer all-in deals that include packing services, and shipping or transport. You can, however, customize your moving services by selecting only what you need or removing those that you feel you can do on your own. Understanding how movers price their rates can help you to avoid being charged last minute add-ons that would up your moving cost.
Be sure to ask the moving companies to give you a written estimate and a contract before the date of the move. Review insurance liability in case your goods get damaged during transit. You can also opt to get additional insurance cover beyond the basic insurance if you have valuable belongings for transport.
Below are some of the best moving companies for moving to New York City and what their customers have to say about their services.
JP Urban Moving
This is one of the city's top moving companies for economical and safe moves. It was selected as New York Magazine's 2015 Best Movers. While it is a mom and pop team, the business works on about 5 moves a day for an average price of $500 for 1-bedroom. It is also one of the best piano moving specialists in the city. It began in 2010 and offers local and long distance moving services within 250 miles radius, assembly and disassembly, bins with drop off and pick-up, storage access and packing services.
What do their customers say about their service?
FLAT RATE MOVING COMPANY
This moving company has over 20 years of experience in moving households and offices in New York, across the country or internationally.  It offers up-front pricing to suit every budget, regardless if it is basic or elite package.  It has fixed price rates with no surprises so you know exactly what you need to pay.  The company has an A+ rating with the Better Business Bureau. With offices in other cities like San Francisco, Miami, Los Angeles, Washington DC, Singapore and London, you only deal with one mover no matter where you are going.
This company has a mix of positive and negative customer feedback.
LIFT NYC MOVERS
This moving company is a family owned and operated business located in the West Village, New York City.  They are partners with Manhattan Moving Storage for those who need storage options and their clients get 15% off from storage rates.  As a full service moving company, they specialize in residential moves and also offer packing services, shipping, furniture pick-up and delivery and boxes and other moving supplies.
ROADWAY MOVING
This moving company offers local, long distance, residential, and commercial moving services. As a special package, the company offers its white glove moving service for customers who want to avail of the whole moving deal from disassembly to assembly, packing, and unpacking, transport, and delivery. With climate controlled trucks, even sensitive and delicate items are kept safe and delivered in perfect condition.
They immediately send out a team to do an inventory of your home so you can receive an accurate moving quote.
This moving company was awarded 2013 Best of Manhattan Award and enjoys an excellent reputation among its customers, with a lot of positive feedback on YELP, Angie's List, and an A+ rating with the Better Business Bureau.
Moishe's Moving and Storage
This moving company has been around for more than 35 years and offers a chance to avoid over-priced moving or storage services. They can handle everything for your move – from planning, packing, and unpacking in your new home. They have an excellent reputation as local movers in the New York and New Jersey areas with affordable rates and excellent services.
The company also has offices in Philadelphia, Chicago, San Francisco, and New Jersey.
An additional service you can definitely enjoy is their cleaning service for your old and new home so you don't have to worry about the mess you leave behind and the state of your new place.
You may find it interesting to read about New York Times' feature of this company and its founder at http://www.nytimes.com/1988/02/24/nyregion/about-new-york-moishe-s-rise-from-sneakers-to-moving-vans.html.
DIVINE MOVING AND STORAGE
This moving company offers low rates for hassle free moves. It is featured as one of New York's best movers in Thumbtack and has also been featured in Business Week, NY Daily News, Fortune Magazine and CNN Money.
Since 2000, the company has been a top choice for safe and reliable moving services in the city.
For local and long distance, household or commercial moves, or reasonably-priced storage rates, you can depend on this company for assistance.
Check out the video below to see if this moving company is the right fit for you.
KATZ MOVING
How is this moving company different from the others? Well, for one thing, they work paperless. Aside from a sheet or two for legal requirements, everything about your move can be arranged digitally. They even take being eco-friendly one step further – they use recyclable crates and plastic wardrobe boxes that are self-locking so they don't use tape. To reduce carbon footprint, they only use new trucks.
When you choose this company as your movers, you can determine your truck's location at any time with GPS devices from your mobile. And the best part is that they provide clients with 100% transparency during your move since you can watch the moving truck and crew using an on-board surveillance system from your mobile phone.
You can get local and long distance moving services, pre and post move cleaning services, and anything else for your move.
GET THERE MOVING
This small moving company takes pride in their small size as they feel that quality control is easier to handle. It is a licensed and insured company that offers flat rate pricing and hourly pricing to customers. They do furniture delivery, small or odd transportation jobs, moving services, and storage. They also sell boxes and supplies and even deliver for a minimum order.
If you are making a small move or a local move, you might want to consider these guys for lower moving costs.
VETERAN MOVERS NYC
This moving company was established in 2011 by a former Marine who worked for a moving company and decided to form his own moving service. Most of the crew today are also veterans who operate on the credo that no customer should be left behind. They provide exceptional service and utilize modern moving techniques to give their clients a smooth and safe move at fair and reasonable rates.
You can hire this company for local moves, labor only, and other types of moves. Flat rates are based on type of move so it is important to provide complete information about your move for the best price.
GREAT MOVERS
This locally owned business dates back to 1999 and has since become one of New York and New Jersey's finest movers.
This NYC Movers offers typical moving services – logistical, packing and storage options for local and long distance moves in New York and tri state areas. They offer flat rate, hourly pricing so you get no hidden charges.
As insured movers, your goods are safe in the hands of these professionals.
CLEAN CUT MOVERS NYC
This moving company likes to be known as the best flat rate moving company in the city. Serving York City and the tristate area (NYC, New Jersey, and Connecticut), they offer flat rate and hourly prices. They have been providing
great moving services in the city for more than 8 years.
Aside from residential and office moves, they accept local and long distance moves, and labor only moves.
SWEET LOU MOVES YOU
The company name sounds friendly indeed, which is how they describe their services. They offer full labor and transportation where you need to do your packing, labor only for packing or unpacking a moving truck, curb to curb service where they only do the driving, pick up service, and long distance (within 300 mile radius of New York City) and local moves.
For full labor and transportation, their rates begin at $220. You get a 3-man crew, blankets, carts and tapes at no extra cost.
RABBIT MOVERS
This moving company offers flat moving rates. The company employs artists, writers, musicians and other creative individuals. Their services are bonded and insured, their trucks are clean and fully equipped, and they can help you with packing services or full moving service.
They also have various Manhattan Mini-Storage locations available for your storage needs at a 15% discount. They can also prepare custom wooden crates for your delicate art, marble, glass items and other fragile belongings.
JUGGLEBOX MOVING
I would describe this moving company as totally green – uses reusable plastic green boxes to help save the planet while you also eliminate the cost of moving boxes and supplies. All you need to do is fill up these boxes and they are moved to your new address. This innovative moving company offers household and commercial moves and have convenient downtown, midtown and uptown neighborhood locations.
They go out of their way to be transparent when it comes to pricing and offer standard packages you can choose from with free pick-up and delivery. You pick a delivery time window for the movers to arrive at your place and your stuff also gets delivered on the same day. When you are finished unpacking, a crew will come to pick-up the boxes which you can easily stack at your location.
Get 5 FREE Moving Quotes!
Compare Moving Companies in Canada & USA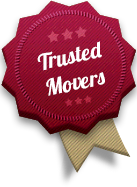 « * » indique les champs nécessaires
COMPARE MOVING COSTS – PICK YOUR BEST MOVERS
You have pretty much seen the most frequently used moving companies in the city. Forget about everything else but one thing – which movers will help you with your move at the best price possible?
This is where we would like to help. With our free moving quotes, you can compare moving costs and begin interviewing your potential movers.
Below are 6 money-saving tips straight from the mouths of these professional movers that will help you land the lowest possible moving rates.
Book early to avoid last minute moving decisions that can cause delays and bad choices.
Be flexible with your moving date and time as most professional movers can give lower rates during non-peak days.
Take only the stuff you actually want and need and discard everything else you don't use or want.
Take advantage of special deals such as all-in or complete moving packages for long distance or commercial moves.
Customize your move if moving with a small budget.
Get multiple quotes from 5 Movers Quotes to get access to low priced moving deals.
For more money-saving tips for your move, check out https://www.5moversquotes.com/moving-cost-tips to further bring down your moving expenses.
EVERYTHING A NEW ARRIVAL NEEDS TO KNOW– APARTMENTS, JOBS, AND GETTING AROUND
About 250,000 people move to New York City every year but just about the same number of residents moves out. Because of the abundance of opportunities in the Big Apple, people come even without jobs lined up. To get started with your life in this city, here are some valuable facts and resources that can help you out a lot.
This city has about the highest cost of living compared to other US cities, and in Manhattan, it is unbelievably expensive. Being educated about where to rent and work can make a huge difference to the first few months of your arrival.
Going apartment hunting in the city
Talk to a New Yorker about finding a good apartment and you'll surely hear gripes about how impossible that is and how ridiculously high the rents are. The rental market in the city is one of the most competitive in the world but when you know where and how to look, you could get lucky.
Newcomers can choose from the city's 5 boroughs to look for rental apartments and each one has different local amenities, transit options, and rentals. Here's an overview to help you identify your priorities for finding an apartment.
Manhattan is often called "the city" and on a typical working day, millions of people flock here to work. Commute time is often a critical factor for apartment hunters who need to be close to the Financial District or Midtown. Another thing that spices up living in Manhattan is the availability 24/7 of anything you could ever want – from exotic food to cultural events or the newest show. Be prepared to pay top dollar to live here though as rentals are pretty much over the top.
Staten Island is like the suburbs of the city. This huge island provides New Yorkers the chance to live a suburban lifestyle while staying close to the action. The main setback is the distance relative to employment in the city or an active social life. Rent here is a lot cheaper though than prime Manhattan.
Brooklyn has developed as a cultural hub of the city as here you can find a myriad of art, music and food communities. Neighborhoods are low density and diverse, with many museums, parks and other spots that attract newcomers. The rents here are a lot like in Manhattan but you could get more living space for your money. It is also very accessible from Manhattan. One of the popular neighborhoods is Prospect Heights where a lot of yuppies and working class families reside.
Queens is probably the most diverse spot you would find anywhere in the globe as here you will encounter something from every place imaginable. It has many big lots and single dwellings where you can land outdoor space or extra dining area. Travel time, once again, is the biggest setback as many areas could be a very long subway ride. If you place a big premium on backyard space or apartment size, you could be ready to overlook the long commute.
The Bronx
The lowest rents in the city may be found here and many new residents have begun to flock to this borough. A significant drawback, though, is commute time to work which could be anywhere from 45 minutes to an hour, depending on day of the week and time.
It is best to look for an apartment a month ahead of the lease date as vacancies go very quickly. You can choose to work with a broker (licensed real estate professionals), co-broker (representing a particular customer or apartment), or compass agents (experts in a specific region of the city).
Rental Checklist – Critical Points about your lease you need to consider
Lease type
You may have found the perfect apartment but do resist the urge to sign immediately on the dotted line. It is important to review your lease carefully as it is a legally binding document that spells out how you will be living for at least 12 months. Here are some things to watch out for in your lease contract.
In general, there are 2 kinds of lease in New York City. The first is the Blumberg lease which can be identified from a black box in the left hand corner captioned Blumberg Law product. The other lease type is the Real Estate Board of New York lease, otherwise known as REBNY and specified on the headline.
Both contracts are fair but it would be a good idea to review them ahead of time as they are accessible online. If your contract is neither, it may be a custom lease so make sure to review very carefully before you sign.
Security Deposit
Make sure to understand stipulations covering your security deposit. A standard contract allows the landlord to forfeit the deposit should the tenant fail to pay the rent. Know what damages can be taken out of your deposit before you move in. Check the window for returning your deposit since many people experience difficulties with recovering security deposits after they've moved out.
Maintenance Agreement
It is best to check which things your landlord agrees to spend on for maintenance and what you are responsible for. Typically, a landlord is responsible for the repair of broken appliances, leaks, pest control, and standard property upkeep.
Subletting rights
You should check your subletting rights. Under state law, landlords cannot refuse tenants' request to sublet their apartment.
Eviction
It is important for you to know what could get you evicted. For instance, will too much partying that keeps your neighbors up get you kicked out? Your lease should also indicate how many days' notice you will receive which, by New York standards, is usually 3 days.
Finding a job – How and Where to look for jobs in the Big Apple
There are many jobs to be had in the city but just as many people looking for one. You need to really have an eye-catching resume and be prepared to follow-up and be proactive.
There are lots of aspiring artists and musicians, writers, and other talented people looking for temporary jobs. While the internet can be a good place to look for places hiring people, it is ABSOLUTELY NOT THE PLACE to apply. Go in person and make an impact. Bartending and restaurant jobs are well paid, especially if you have good looks.
Don't depend on temp agencies to find you a job. Unless your resume is an absolute stand-out, you may never get a call back. Instead, set up appointments and use LinkedIn, or if using an agency, be an eager-beaver and stay on their radar.
You can sign up with several agencies without an exclusive contract so you can be selective about what to pursue. Here's a list of some agencies you can check out.
http://www.careergroupinc.com/
http://www.claritystaffing.com/
Getting Around the city
Of course you will want to explore the city and become familiar with its maze of streets, restaurants, shops, and more. You can find all the maps you will ever need right here – from walking tour maps, street maps to attraction maps. Pretty soon, you will be feeling like a true New Yorker. Use http://www.mustseenewyork.com/maps.html to find your way around all boroughs.
You'll have to learn how to get around. New York City has a terrific public transport system but it can get really confusing at times. You can look up http://www.dmv.org/ny-new-york/dmv-office-finder.php to find out how you can get from point A to B, schedules, fare, and quality of service with this tool. The city's mass transit system is the largest in the world and runs 24/7.
The state of New York requires new arrivals to update their address with the Department of Motor Vehicles within 10 days of your move. Locate the nearest DMV office and get answers to common questions about your driver's license, changing address online or by phone, registering your car, etc. with https://flat-club.com/new-york-relocation-tips.
Finding Cheap But Delicious Eats – Enjoy New York City's Food Galore
New York City has a sampling of every type of cuisine you can think of. If you want to save money on food, take advantage of the many street food vendors in every corner. This city has the best but cheapest pizza, burgers, sandwiches, fried chicken, and who could forget, New York hotdogs. In Williamsburg, pizza joints boasting of mouth-watering flavors can be found for grub to go or dine in.
Of course, you also have quite a number of international cuisines at your fingertips, from tasty Chinese take-out to falafel restaurants and Indian food in Greenwich Village. While the city is definitely expensive, you won't have to limit yourself to left-over pizza for a whole week.
Moving to a city like New York can be terrifying but with good research and planning, things can definitely go smoothly. With tools like these, you don't have to feel like you are lost and alone in New York.
We wish you the most pleasant and stress-free move to the Big Apple!