10 juillet 2016,
If you have plans to move to Québec City, Canada, you can expect to find a fun city to live in. Naturally, you will need to prepare yourself mentally, financially, and emotionally, for this move.
What is it like to live here, and what opportunities await you? Which moving company should you choose to get you to Québec City?  These are the 2 most important questions you have and we want to help you find answers with this comprehensive relocation guide to Quebec.
5moversquotes prepared just for you everything a new arrival must know about the city and a complete review of the best moving companies in Quebec with customer moving reviews.
We know it is not easy to choose the best mover, and talking to multiple companies about their moving services and rates over the phone can be simply exhausting.
We want to make it easier for you. By filling out our short request form for 5 moving quotes online, you will receive the most affordable moving rates based on your moving details.
Don't be shy – it is absolutely free and no obligation. The choice of your moving company is not a decision to be rushed. Find out all you can about moving to Quebec below and compare moving companies to find the right movers for the job.
Québec City Guide – Living and Working in la Belle Province
Québec City is in the largest Canadian province with the biggest population next to Ontario.  As of 2015, the city had more than 500,000 residents. Majority of the population speak French although some areas have bilingual neighborhoods.  If you are coming from the United States or another English speaking Canadian city, you might be interested to know that most of the English speaking communities and institutions are located in the western part.
Many Canadians are attracted to move to this city because it has a comparatively lower cost of living than other major Canadian cities. Monthly rental for a 2-bedroom apartment here averages less than $800.  It also has a vibrant economy.  As the capital of the province, it benefits from a significant number of administrative, defense work, and service with the government as its largest employer.
If you own a vehicle and plan to bring it to Québec, you have to register your vehicle in Quebec as the province does not have the same rules as other parts of Canada.  You are given 6 months to drive using a driver's license from another jurisdiction and get a Quebec license.
As the capital city of Québec province, there is so much to do and see here.  From the St. Lawrence River, the famous Château Frontenac, and La Citadelle, the city's very friendly atmosphere and charming residents give it a very old European charm.  Horse-drawn carriages, singers, and other artists liven up the streets and open air art galleries are quite interesting.
Did you know that this is a fortified city? That's right; you don't have to go to China just to see the great wall.  Québec City is the only one in North America with imposing gates estimated at 4.6 km that you can explore.
The city's climate is considered humid continental.  It has 4 distinct seasons with warm, sometimes really hot summers and cold and snowy winters.  Spring and Fall seasons are short, with generally chilly weather.  Winters are severe, with highs at around -7 degrees Celsius and lows at -15 degrees Celsius.  From December to April, it is normal to find snow on the ground.
There are 35 districts in Québec City under 6 boroughs.  In the lower town below Old Québec are communities for the working class but over the last 2 decades, young professionals have been moving to parts of Limoilou and Saint Roch with more condominiums and modern offices being constructed.  The city's northern part is a mixture of middle class residential communities and large industrial areas.
Finding Good Neighborhoods in Québec City to Live In
Compared to other Canadian cities, Québec City is not very diverse with majority of its population being native French speakers.  It is therefore smart to try to learn French before moving to this city.
In terms of safety, Québec City is a safe place to live in, regardless of the neighborhood you choose. It boasts of the lowest crime rate in the country.
Saint Roch has seen serious changes over the years as today it features trendy bars and restaurants, boutiques, and avant-garde art.  Vieux- Québec consists of Upper (Haute-Ville) and Lower Town (Basse-Ville) features the majestic Château Frontenac and has cobble-stoned streets with a smattering of street art vendors, charming restaurants, and street performers.
Saint-Jean has a laid back atmosphere and has plenty of restaurants and grocery stores for any bohemian.  It even has the oldest grocery store in North America dating back to 1871.
The Quartier Petit Champlain is part of Vieux-Québec and has romantic cobble-stoned streets with restaurants and souvenir shops everywhere.  It features the oldest stairway built in 1635.
Montcalm District is southwest of Old Quebec and has many popular attractions such as the National Museum of Fine Arts of Quebec and the Plains of Abraham.  A vibrant residential community runs from Salaberry avenue to Belvedere Avenue with a sprinkling of galleries and restaurants.
Interested in finding a great apartment or home in the city? You can check out the following for real estate listings.
Rent Seeker
Apartments and Condos Quebec City
Caprent Quebec City
Transportation in Québec City
The city is easily reached from Ottawa, Montreal or Toronto from several important highways.
The Réseau de transport de la Capitale (RTC) provides bus services while rail transport is provided by VIA Rail from Gare du Palais.
A ferry service connects Québec City and Lévis all year round and sails every hour and half-hour at daytime and every half-hour in the evening.  There are also taxis traversing the city or you could take a bike through its 400 km of paths and bike trails.
Employment Opportunities in Québec City
The metropolitan region of Québec City has seen massive economic growth. It is the base of major government agencies and has experienced rapid expansion in the areas of insurance and financial services, Information technologies, electronics, food processing, and life sciences.
As of 2014, the average income is CA$42,442 and a low unemployment rate of 4.5%.  Some of the major employers in the city include La Maison Simons, Roche Ltd Consulting Group, Industrial Alliance, Ubisoft, AeternaZentaris, Desjardins Group, SSQ Financial Group, and marketing and advertising companies.  Defense industries and security are also very active.
You can look for Québec City employment from the following resources:
Workopolis
Job Boom
Emploi Quebec
Jobs in Canada
Studying in Quebec City
The Quebec region, needless to say, has a very different character from the rest of Canada.  Many people, local and international, enjoy studying here because of the many entertainment possibilities such as skiing, shopping in the oldest district in North America, playing ice hockey, and dancing at Quebec City's Summer Festival.
People looking for a great place for postgraduate courses will find high-performing academic institutions here.
The University of Quebec has its headquarters in Quebec City with more than 300 programs.  Like all universities in Quebec, it has become public.
Laval University is the oldest higher education institution in Canada and is ranked as one of the top 10 Canadian universities for research funding.  It is a French-language research university.  It offers more than 350 programs and attracts thousands of foreign students and those from Canadian provinces per year.
For those looking to study postgraduate courses, Quebec City has a great deal to offer.
Get 5 FREE Moving Quotes!
Compare Moving Companies in Canada & USA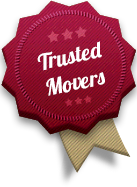 « * » indique les champs nécessaires
Popular Québec City Movers and Moving Reviews
Whether you are moving to study in Quebec City or to live and work, choosing your Quebec Mover is a huge decision that needs to be based on careful comparison because the wrong decision can totally screw up your move.  Imagine what would happen if your household belongings get damaged or lost or worse, if you get victimized by a moving scam.
We want to help you find a reputable and experienced moving company so we prepared a review of some of the most popular movers in Québec City.
Dolbec Moving & Transportation
This moving company was established in 1905 and became Dolbec Moving & Transportation. It specializes in household and commercial moving, local, long distance, or overseas.  It is also an agent of Atlas Van Lines Canada.
Additional services provided by this moving company include furniture delivery, commercial equipment transport, delivery of fragile and high value items, and storage services.
Local moves are charged per hour while long distance moves are charged based on the quantity of the goods and the distance of travel.
The company has multiple locations across Quebec province and can efficiently handle any type of move.
Demenagement Performance
This moving company is located in Montreal and offers residential and commercial moving throughout Quebec.  It also offers storage, equipment rental, local, long distance and international moving, and storage.
It was established in 1957 and is an agent of Allied Van Lines.  With its solid experience in the industry, it guarantees a stress-free moving experience to its customers.
JMR Express
This Quebec City moving and storage company makes trips from Montreal and Quebec City and stops in Sorel, Trois Rivieres, Drummondville, Victoriaville, etc.  It has more than 40 years of moving experience.
The company's friendly movers are dedicated to transporting your household goods safely and promptly.  It also offers full packing services and storage.
They accept local and long distance moves, piano moving, and other specialty items.
NAP GIROUX INC
This Quebec City moving and storage company is a family business that has many years of moving experience. As a partner of Atlas Van Lines, it delivers excellent moving services in Quebec, Ontario, and the Maritimes, across Canada and the United States.
It also has a 22,000 square feet warehouse for safe and convenient storage.
Local moves are based on hourly rates. For long distance and overseas moving, it can offer the best possible price by working with a network of freight forwarders.
Déménagements Rapides
This moving company serves Canada, the United States, and the rest of the world.  This Quebec based company started way back in 1943 as a family business and grew to be one of the biggest movers in Quebec.  It is a partner of United Van Lines since 1998 and handles local and long distance, and residential and commercial moving.
They proudly offer flexible rates based on distance, weight of goods for transport, time of year, and desired insurance cover.
Déménagement DG
This Quebec moving company specializes in residential or commercial relocation, local and long distance moving, 7 days a week.
The company's goal is to provide you with a convenient and smooth move with service that surpasses your expectations.  For its customers, they offer comprehensive insurance, competitive rates, and free use of moving equipment to guarantee the safe transport of goods.
Déménagement G Gagné Inc
This moving company has been in business for more than 60 years. It is an expert in removals in Quebec province.  It guarantees exceptional moving services from its courteous staff.  Their team will gladly help plan your move based on your moving needs.
It offers local and long distance moving, household and commercial moving, and piano and other specialty item moving.
Mondem Express
This is a family owned moving business that has built a reputation for excellent customer service and personalized moving services.
It offers residential and commercial moving, local and long distance moving, and storage services.  The company commits to deliver moving services based on agreed upon price.
Demenagement Loretteville
This Québec relocation specialist offers a wide variety of household and business moving,  local and long distance moving, packing, storage and packing materials.
This family business was established in 1978 and has become a relocation leader in the Quebec region.
Some of their satisfied clients include the Ministry of Transport, the Government of Quebec, Desjardins Financial Security, among others.
Whether moving to a new apartment or home, their team of friendly movers will provide personalized services to meet your relocation needs.
The company provides basic insurance cover to all moves as prescribed by law in case of loss or damage during transit to household goods.
Demenagement Ste- Foy Inc.
This relocation specialist provides excellent removal services with their friendly staff and complete moving equipment.  The company offers local and long distance moving, household, and commercial and industrial moving.
It is an agent of United Van Lines.
The company charges hourly rates and combines quality and speed to deliver affordable and efficient moving services.
Demenapro
This moving company in Quebec employs professional movers to deliver highly satisfactory services.  It offers residential and commercial moving services and is recommended by CAA Habitation as a moving specialist.
Founded in 2011, it started with a truck and 3 staff and has gradually become a trusted leader in Quebec relocation.  It services the province of Quebec and its surrounding areas.
Moves beyond 100 kms are considered long distance. The cost depends on the distance of travel and number of men needed to execute the move.
Demenagement Westmount
Since 1938, this moving company has been serving residents for local and long distance moving services.  It began as a small Montreal mover and grew to be a choice mover for affordable moving.  Some of its prestigious customers include Pfizer Canada and Canadian Pacific Railway.
It also offers packing and shipping, general cartage, commercial moving services, and storage services with an approved and bonded warehouse.
It is also an agent of North American Van Lines and is accredited with the Better Business Bureau, the Canadian Association of Movers, and the International Association of Movers.
Demenagement Cote
Since 1984, this moving company has been providing complete turnkey moving services for commercial and residential customers, including packing and installation.
It offers complete packing services, local and long distance moving, and storage.
As an agent of Mayflower Canada, it is equipped to help you move anywhere in Canada or overseas.  Long distance moves are billed based on distance to be covered and weight of cargo.
Demenagement Le Clan Panneton
This removals company serves the Quebec Region including Beauport, Cap-Rouge, Charlesbourg/Limoilou, Duberger, L'Ancienne-Lorette, Les Saules, Lebourgneuf, Lévis, Neuville, Saint-Roch, Sainte-Foy, and Sillery, among others.  It has been a leader in the moving industry in Quebec for more than 40 years.
Founded in 1970, they continue to adhere to the values of professionalism, perfection, and excellent customer service.  They own more than 100 trucks and have 300 employees to serve your needs for moving anywhere in Quebec.
Complete moving services are available including packing and unpacking, vehicle storage, cleaning, and specialized transport.
Demenagement La Capitale
This moving company offers complete and affordable moving services anywhere in Quebec.  The company aims to complete your move in the shortest time possible at superior quality of service.
It offers residential and commercial moving, storage, and packing for local or long distance moves.  They proudly offer 10% discount for senior moving.
Their vehicles are provided with a Telus tracking system 24/7 for close monitoring of their teams.
Prix Modique
This independent moving company provides personalized moving services at low prices.  It offers full insurance to guarantee all moves.
It has intensive experience both in commercial and residential moving and has highly qualified staff to ensure a smooth move every step of the way.
Their staff takes care of disassembly and assembly of furniture, safe transportation with trucks of several sizes based on your needs, and maintains same pricing for weekdays and weekends.  However, their rates may change during summer/peak season.
Demenagement a Prix Economique Quebec
This Quebec City moving and storage company has more than 10 years of experience in the moving industry.  It offers exceptional local and long distance moving services for commercial and residential clients.  They accept moving 7 days a week for 24 hours to accommodate their clients.
The company offers very competitive rates for quality moving services.
AH Demenagement
This moving company in Quebec provides economic prices for all kinds of moving needs.  It provides dismantling and assembly, packing, loading and unloading, for commercial and household transport of goods.
With more than 35 years of moving experience, the company has the necessary expertise to offer moving solutions for local and long distance.
Demenagement DF
This Quebec moving company is located in the heart of Quebec City and offers commercial and residential moving services.
The company guarantees movers will arrive at the appointed time with the right moving equipment to execute a worry-free move.
Their pricing is based on hourly rates but vary depending on time of the year.
Demenagement Alex Lajeunesse Inc
This Quebec City moving and storage company has more than 60 years of industry experience and is dedicated to providing efficient and affordable moving services to the province of Quebec.
Since 1949, the company has served commercial and residential moving customers with the goal of being excellent in the field of relocation and transport.  It has a fleet of several trucks and a qualified team of experts that will be very careful in handling and transporting your personal effects.  The company also provides liability insurance for damage or loss of your belongings.
Get 5 FREE Moving Quotes!
Compare Moving Companies in Canada & USA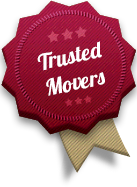 « * » indique les champs nécessaires
We hope these moving companies and their reviews have shown you what kind of moving services you can obtain for the right price.  Click request 5moversquotes today so you can compare and choose from actual moving quotes from the best Quebec movers.
At 5moversquotes, we really care about your move. We want to help you find the right moving company because you deserve to have a pleasant and stress-free moving experience.