29 août 2016,
Small Moving Companies vs. Large Van Lines
Choosing between Small Movers or Moving Giants
When it comes to moving, many individuals are faced with a myriad of questions.  These confusing and often overwhelming questions make moving tough and stressful.
One of the most important questions anyone who needs to move needs an answer to is – Which moving company is the best one for the job?
Unfortunately, there is no easy answer to this question but we can definitely help you narrow your choice. With so many moving companies out there, how do you find the ideal moving company?
In this article, we want to present you with facts you surely want to know about the types of moving companies. Do you go for a big name or national brand or a small and independent moving company?
Surely, there are pros and cons when it comes to choosing a huge van line or a local moving company. By knowing what these are and comparing to your moving needs and budget, it will be easier for you to select the right mover.
Below we have taken the time to list down the qualities of large van lines and small movers. We have also prepared a review of some of the most well-known van lines across Canada and the United States for your easy reference.
At the end of your read, you will be in a better position to decide the right moving company for your move.
The Different Types of Moving Companies to Choose From
The moving industry is highly competitive. It is estimated that about 4.5 to 5 Million Canadians relocate annually, based on statistics of the Canadian Association of Movers.  The period from June 15 to September 15 is the busiest time for moving companies as students and families move with the beginning and end of the school year.  Summertime is also peak time for military and corporate relocation.
When searching for a moving company, an individual is faced with the following options:
✔ Local Movers
Local movers specialize in local moving services for residential or office moving.  They offer services such as moving truck with 2 or 3 movers, as needed.  They also offer extra services such as packing services.  Small local moving companies usually focus on small moving services for students, apartments, and condos, and senior moves.
✔ Full service movers
Not all local movers are the same.  There are bigger moving companies that offer full service moving for local or long distance moves.  These companies have bigger resources and staff and have the necessary permits for doing interstate moves.
Full service movers offer the same basic services such as moving truck and movers, packing supplies, and packing services.  They may also have white glove services which mean they take charge of every aspect of a move, including cleaning and garbage disposal.
Full service movers also offer the convenience of storage services.  Customers who would require safe storage of their household goods before transport to a new location can rent personal storage spaces that have 24/7 security and climate control.
✔ Franchisees
There are also moving companies that carry a franchise but are independently operated.  Some of the biggest and most recognizable names are Two Men and a Truck with hundreds of locations in the US and Canada.  The set-up is very similar to eating at a McDonald's; you get the same rates and services no matter which location you choose.
✔ Moving Truck Rental Companies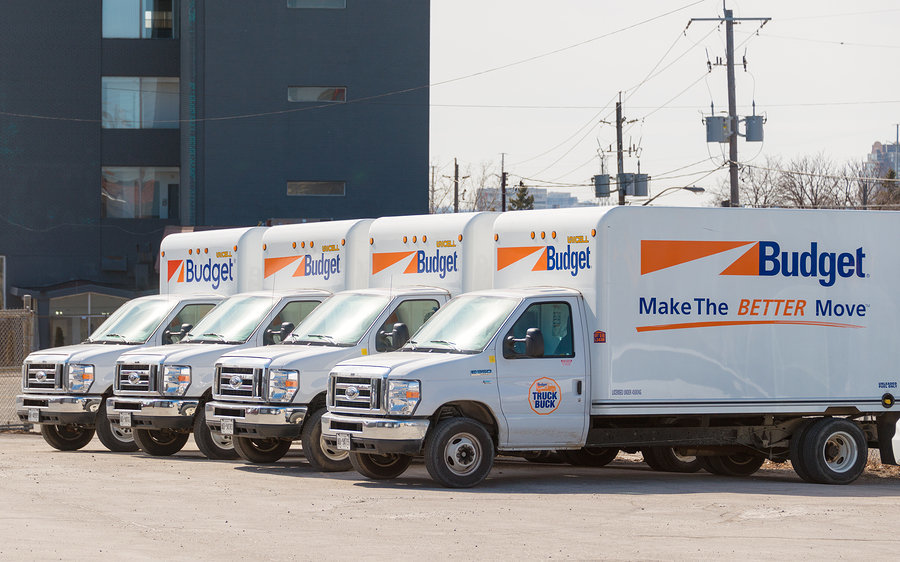 Moving truck rental companies have become very popular in the US and Canada because of their perceived affordability.  They advertise very low rates which could be at $19.99 an hour for a small moving truck.  This option is for DIY moves which would require an individual relocating to do everything – packing, loading and unloading, transport, and pick-up and delivery of the moving truck.
With this option also comes flexibility as a person can choose to rent equipment for the move such as dollies, furniture pads, and even moving labor.  Of course, all of these extras come with an extra cost added on to your moving truck rental rate.
✔ Van Lines
When you see a moving company name that says van line, it means two things.  It is a national brand that can do long distance and even international moves and offers full moving services.  These van lines have "agents" which are usually local moving companies that are assigned a moving job that falls under their jurisdiction.
When you book, for instance, Canadian Van Lines, your move is delegated to one of their agents in your area.  If it is a long distance or interstate move or cross border move, the relocation may be completed by 2 or more agents.
While you are dealing directly with the van line company, the actual move is conducted by one or more of their agents carrying their brand.
Van Lines generally require their agents to own their fleet of trucks and have trained movers full time.  They conduct agent certifications to ensure their representatives adhere to company standards and practices.
The Perks of Moving with Small or Local Movers
Imagine eating at a quaint, local restaurant where the staff know most of their regulars and offer the same type of menu day in and day out. It's probably not very imaginative, but solid and dependable, and definitely affordable.
Compare that to eating at a classier joint where the staff are more impersonal and the choices in the menu much wider and more expensive.  They have nicer furniture, nicer set-up, and a name many people have heard of.  But it could also be difficult to get personal attention.
This scenario is a lot similar to working with a small, local mover.  They have been operating as a moving provider in their area for decades.  They have done the same type of move hundreds of times and know the area like the back of their hand.  They don't usually have fancy uniformed staff or high-tech tracking equipment but they get the job done in a satisfactory way if your moving needs are simple and your destination is a few miles away.
What they boast of is solid experience and affordable rates.  Because of their smaller operations, they can also be more flexible in pricing and customer requests.  Their services are also more personalized.
When you work with a local mover, you most probably will be communicating directly with the business owner. This means you get information directly and quickly compared to speaking with a customer service rep from a large national brand.
This also means you deal only with one person for your move and avoid being passed around when you have questions.
The only drawback to local moving companies is their limited resources.  If you are making a cross country move, you may need to hire a national moving company.
Other benefits of working with a small and local moving company also include:
shorter notice
flexible rates
personal attention
Smaller companies understand the importance of referrals and will do their utmost to deliver quality services to promote their business.
Whichever type of moving company you decide to hire, it cannot be overemphasized that you need to do your research on any moving company you choose.  Regardless if it is a local or a national brand, get to know the mover you want to work with.
Get 5 FREE Moving Quotes!
Compare Moving Companies in Canada & USA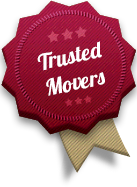 « * » indique les champs nécessaires
How Large Van Lines Deliver Moving Services
Intrastate, Interstate, and International Moving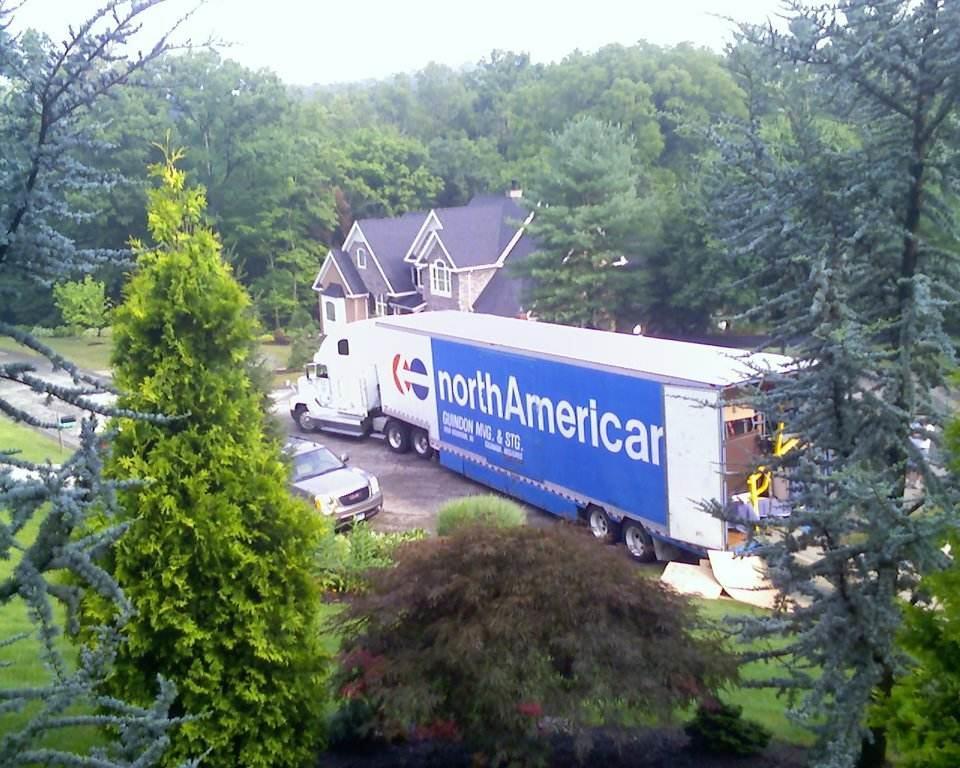 You obtain a moving quote from a Van Line and get surprised to see the name of another moving company in smaller print. What does this mean and how does it affect your move?
The smaller company name is a van line agent working for the big national brand you contacted for your move. If your move is in the same province, the van line agent will move your shipment. For this intrastate move, the moving truck and the movers may be wearing the logo of the van line but all the paperwork is in the name of the small moving company.  In general, national van lines do not do intrastate moves and let their agents undertake the move.
When the relocation goes beyond state lines, the move is done by the national van line as it has the license from the operating authority to deliver interstate moving services.
Because majority of van line agents are independently owned and operated, there could be differences in the quality of services between XX Company and YY Company although they both carry the van line trade name.
Advantages of Hiring a large van line for your Move
As mentioned earlier, national van lines are licensed to perform long distance and international moves.  Compared to smaller moving companies, they have the necessary resources to undertake even complicated relocation such as from Montreal to New York.
In compliance with industry standards, long distance moves (exceeding 242 kilometers) are calculated based on the weight of the cargo and the distance to be covered. Associated costs such as insurance will also be added to the overall moving cost.  In contrast, local moves are generally computed on an hourly basis which includes the time it takes to pack, deliver, load and unload, and transport the shipment from residence to destination as well as the labor required.
Many van lines have an online tracking system that lets you know where your goods are until they are delivered safely to your door.
Aside from experience, van lines take pride in their reputation.  Because the name is a brand that is recognizable in households across Canada and the US, they offer customers the security of dealing with a reputable company.
Majority of van line companies maximize efficiencies and aim for customer satisfaction to protect the brand.  As such, they undertake quality programs for training their moving agents and reward those that exhibit excellence.
REVIEW OF THE 10 BIGGEST MOVING VAN LINES IN CANADA AND THE US
It pays to check the reputation of moving companies through customer reviews. While not all reviews are fair or accurate, they do provide essential information to other customers based on their experiences with specific moving companies.
Below are the 10 biggest moving companies/van lines in Canada and the US. Check out what people say about their moving services when selecting your moving company.
UNITED VAN LINES LLC
This van line ranks # 1 among all moving companies in the US and Canada in terms of size.  It has more than 340 agents to service local and long distance moving needs in cities across America.  Its beginnings in 1928 in Ohio paved the way for its transformation as the leader in interstate moving.
It delivers local moving services, long distance and international moving services, vehicle relocation, arts and antiques. For international moves, its team helps with housing and visa and immigration questions, too.  It also offers innovative storage solutions.
From packing to transport to any part of the globe, this giant moving company can help you relocate in a stress-free and efficient manner.
BBB's assessment gave it an A+ rating and a satisfactory rating from the FMCSA. It is also a member of the Canadian Association of Movers, the Canadian Employee Relocation Council, Canadian Trucking Association Alliance, and Ontario Trucking Association.
ATLAS VAN LINES
This moving company has more than 53 years of moving experience and has served thousands of families across the country.  It has 150 full service moving agents in all provinces and territories in Canada and 600 moving partners across the globe. It performs a background check of all its employees and agents and implements a "No Stranger in your Home" program as all moving staff are properly identified with a photo ID that can be verified.
Aside from national moving services, the company also offers Canada to USA and USA to Canada moving services, overseas moving, and storage services.
It is BBB accredited since 2012 and has an A+ rating.
Check out how Atlas Van Lines uses innovative moving technology to keep their customers happy.
MAYFLOWER TRANSIT
This company was founded in 1927 and for 8 decades has been providing competent and reliable moving services. It is a Canadian owned and operated van line.
It is a winner of Canada's Best Managed Companies program from 2009-2015. It offers moving within Canada, moving to USA, overseas moving, moving with containers, DIY moving, local moving, and office moving.
It is accredited with the Better Business Bureau and is a member of the Canadian Association of Movers, Ontario Trucking Association, and Canadian Trucking Association Alliance.
They take pride in delivering safe, reliable, and caring moving services.
ALLIED VAN LINES
This large van line has an extensive moving network around the world and is backed by more than 85 years of experience in moving families across the globe.  It was founded in 1928 as a non-profit organization that belonged to its member agents. In 1999, it merged with its biggest competitor, North American Van Lines, and became known as Allied Worldwide.  It was renamed SIRVA in 2002.
It offers superior moving services including packing (full and partial service), fragile only packing, storage, custom crating, vehicle shipping, piano moving, household moving, commercial relocation, for local, long distance, or international moves.
It has an online shipment tracking that makes it easy for its customers to know the status of their valuable cargo.
They offer customizable moving services that can be designed based on your family's moving needs.  You can choose from basic moving services or a full service move.
One great advantage from this moving company is its promise to provide outstanding customer service and its wide array of options for protecting your cargo.
Under the SIRVA organization, you get 1,200 choices of moving companies affiliated with Allied Van Lines across the globe.
Allied Van Lines moving companies are located all across Canada.
Customers provide reviews for the moving agent that executed the move for Allied Van Lines, as shown below.
GREAT CANADIAN VAN LINES
This van line was founded in the 1980s and began operations in Calgary in 1990.  In 1992, it moved to the Vancouver area where it has been based since.
As one of 6 major van lines operating in Canada, it is a leader in providing long distance and overseas moving in Canada.  The founders wanted the company to have an affordable pricing system, fast delivery time and an incentive program for their movers for safe delivery of customer goods.  This resulted in the lowest claim rate ration for damage for customers in Canada.
Their services are concentrated in long distance moves between Vancouver and Toronto but the company does serve other Canadian cities with weekly delivery schedules.  It also provides regular moving services to the Western and Eastern seaboard in the United States from Canada.
They also offer regular services to the Eastern and Western seaboard of the United States from Canada.
See more of this moving company and how they serve their customers from the video below.
AMJ CAMPBELL
AMJ Campbell is one of Canada's largest moving companies and has been in business since 1934.
When you choose this mover, they guarantee that you will have on-time delivery, written quotation, damage claims settlement within 30 days, professional and courteous service, and protection of all floors, banisters, furniture, and other household goods.
The company offers residential relocation, corporate relocation, commercial relocation, storage, and specialized logistics. It also provides satellite tracking of your shipment.
It is a member of the Canadian Association of Movers and is also a partner of Atlas Van Lines since 1984.
NORTH AMERICAN VAN LINES
This van line has around 500 agent locations across North America and specializes in household moving, corporate relocation, and international moving services.
It uses a Quality Program to ensure that its agents, drivers, and employees all adhere to its strict standards of professionalism and integrity.
It offers customers a shipment tracking system to check the status of their shipments online.
Depending on your budget, you can obtain full packing or fragile only packing services, loading and unloading, assembly and disassembly, and benefit from transparent pricing.
They take pride in offering pricing options that include bottom line pricing which means you get a guaranteed price or not to exceed pricing which means your total cost will not go beyond their moving estimate.
For individuals looking for easy and affordable moving solutions for a small move, the company offers the Blue Express service, a containerized moving option for less the cost of a full service move.
See how North American Van Lines executes a household move for military families across the country.
BEKINS VAN LINES
This is one of the oldest moving companies in the US. It began operations in Iowa in 1891 and has since grown to be one of the biggest full service moving and storage providers with more than 150 locations across the United States.
It specializes in moving high value items and in international relocation.
It is a worldwide leader for household moving, corporate relocation, military moving, international moving, and any type of long distance move.
The company has a large network of moving partners with more than 350 agents that carry the Bekins Trade name and the agent company's own brand. Their agents are all independently owned and operated.
It is affiliated with the American Moving and Storage Association, the Better Business Bureau, and the National Association of Senior Move Managers.
PREMIERE VAN LINES
This large moving company is one of Canada's most diversified and professional movers.  It has more than 1000 employees across locations in the country and is an agent of Atlas Group.
Since 1963, the company has provided stress free moving services with ethical business practices to differentiate itself from rogue movers.
What makes it different from other van lines is that it is agent owned.
It specializes in residential and commercial moving and storage.
As an Atlas agent, Premiere Van Lines aims to exceed customer expectations for moves in Canada, the United States, or overseas.
Get 5 FREE Moving Quotes!
Compare Moving Companies in Canada & USA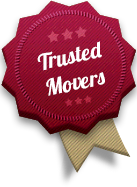 « * » indique les champs nécessaires
It is important to point out that when you book a move with a van line, you could be working with any one of their accredited moving agents. Each moving company brings in their own brand of customer service which is why a move with one agent can be a completely different moving experience with Agent B.
So when you read moving reviews for these van lines, most of them are for particular agents of the van line which explains the wide disparity in customer experience.
If you decide to book with any of these top van lines for your move, make sure to check the actual moving agent who will be performing your move.
Many of these van lines offer the customer the choice of agent depending on the location of the move.
You can also look up more moving company reviews from specific Canadian cities from our site or more moving reviews of the biggest moving companies in Canada and the US.
THE BOTTOMLINE: CHOOSING THE BEST MOVER FOR YOUR MOVE
When you are ready to choose your moving company, you will soon discover that it is not as easy as you thought.
First of all, there are so many movers to choose from. These moving companies also offer different prices and services for the same type of move.
How do you choose the moving company most suitable for the job?
Fortunately, 5moversquotes offers a very convenient and stress-free way to obtain moving quotes from reputable movers in your area. When you request for your free moving quotes, you can easily compare movers and their services until you are satisfied with your choice.
What criteria can you use to narrow down your choice?
Unfortunately, picking a moving company is not the same as shopping for food.  You can't be sure of the quality of your moving company just by selecting a well-known brand.
In debating whether to go for a national van line or a smaller moving company, it all boils down to understanding your type of move.
What do you consider important in your choice of mover? Is it efficiency, price, safety, or personal attention and service?
Smaller moving companies can compete with national brands in terms of price.  You could probably get lower moving rates when you negotiate directly with the owner and if you are moving outside peak season and are flexible with your moving date.
If you have a complicated long distance or international move, you might consider moving with a national van line.
The important thing to remember when choosing your moving company, whether it is a van line or a small independent mover – do your research. Check the company's background and reputation. Understand the fine print of your moving contract and ask questions about your move to avoid disputes down the road.
Majority of moving companies are reputable and adhere to quality standards and ethics.
When you pick your moving company from more than 200 moving partners in our network, you are guaranteed that you are working with a licensed and insured moving professional.
Request for your no obligation quotes through 5moversquotes for moving anywhere in Canada or the United States.