LONG DISTANCE MOVING- ONTARIO, USA, CANADA AND ABROAD
Are you moving to a new location?  If your destination is 100 kilometers or more from your current address, your move is considered a long distance move.
Moving from Canada to another province or city, to the United States, or anywhere abroad is considered long distance moving.  The more distance to be covered and the more complex your move, the greater the need for you to get a great moving company to help you relocate.
There are many professional and reliable long distance movers in Ontario, Quebec, and other parts of Canada that can undertake your move to make it smooth and efficient.
How can you find and choose the right moving company to help with your long distance move?
If you call around and ask for moving quotes, you could miss out on a lot of critical information that could have a huge impact on your moving cost.  5moversquotes aims to help you connect with the best long distance movers the fastest and easiest way.
When you request for your free movers quotes, we send you the most affordable moving rates that are based on your specific moving details.  This means you can actually compare prices without misleading advertising or over-the-phone quotes that could double during your move.
Our moving quotes are free and no obligation so you have nothing to worry about.  You can simply enjoy the time and energy you save from doing your own research.
See for yourself how much you save on your moving quotes when you request for your 5 free movers' quotes.
CHOOSING A LONG DISTANCE MOVING COMPANY
Checklist for Individuals and Homeowners
When it comes to choosing a long distance moving company, there are a few simple steps you can take to ensure you won't regret your choice.
1. Compare multiple moving quotes to get the lowest rates for the same type of moving services.
By obtaining quotes from different moving companies, you can find the right price based on your budget and avoid over-spending.  Unfortunately, movers charge different rates for their services.  It is up to consumers to determine which price is reasonable and will give them the best value for their money.
After receiving your online quotes and short-listing your moving companies, schedule a physical inspection of your home and obtain a moving estimate in writing.
2. Check credentials of moving companies and ask about permits, licenses, and insurance.
Long distance moving companies are required by law to obtain licenses and permits to conduct moving across the country.  Different provinces have their own provincial regulations.  You need to  check that your selected mover is licensed to operate in the city where you are moving to.
The Canadian Association of Movers has a Certified Mover Program that aims to ensure their members adhere to strict professional and ethical industry standards.  To be a member, a moving company must have:
business license
GST registration and number
Liability Insurance
Workers' Compensation Certificate
You can check if the moving company is a member of good standing.
3. It pays to check the reputation of the moving company by referencing customer reviews or any outstanding complaints.
Moving companies are not required to be accredited with the Better Business Bureau. However, consumers feel more assured of a company's ethics and professionalism if they voluntarily accredit themselves with monitoring agencies.
You can check with the Better Business Bureau for the status of the moving company.  Accredited members are assigned ratings by the Bureau which can guide you in choosing a reputable mover.  You can also learn about any consumer complaints filed against a moving company.
The Office of Consumer Affairs can also provide relevant information about moving companies and useful tips to avoid moving scams.
Get 5 FREE Moving Quotes!
Compare Moving Companies in Canada & USA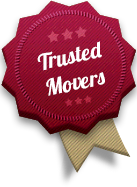 « * » indique les champs nécessaires
SERVICES RELATED TO LONG DISTANCE MOVING
How can moving companies help with your move?
Long distance moving can be complicated and may require more than one mode of transport.  Depending on your current location and destination, your moving company will design the most efficient and cost-effective plan for delivering your goods.
Depending on your destination, your moving company can deliver your goods by truck.  Some long distance moves could require a combination of shipping and trucking.
A moving company can take care of all aspects of your move from start to finish so you have nothing to worry about except getting to your new home.  You can also choose to assign specific tasks to your moving company and be more involved with some of the aspects of your move.
Not all moving companies are equipped for long distance moving due to limited resources, manpower, commercial license restrictions, and insurance cover.
Long distance moving companies offer a wide variety of moving services to suit your needs and your budget.
When moving to another province or country, you can avail of different types of moving services for long distance moving.
UNDERSTANDING TYPES OF LONG DISTANCE MOVES AND MOVING SERVICES
Full-service moves means the moving company will handle all aspects of the move from point of origin to destination.
Partial Moving service means the customer takes care of some aspects such as packing or loading and unloading.
You can customize your moving service to suit your moving situation and budget.  Most moving companies charge long distance moves based on distance of travel and weight of cargo.
Below you will find individual moving services you can choose for long distance moving.
✔ Packing and unpacking
You can have everything packed up by your movers or only selected items such as fragile items, antiques, art, or furniture.
When you hire packing services, your movers will make sure to use the right packing materials to prevent damage and dirt and to work efficiently to get the job done at the soonest possible time.  This means you can focus on setting up your new home so it is ready once your household belongings arrive.
Definitely, you can eliminate a lot of stress and save on time and effort when you obtain packing and unpacking services.  You can choose to do your own packing. Keep in mind, however, that most moving companies will not shoulder any damage for items they did not pack.
✔ Storage
Some long distance moves may require storage.  For instance, if an individual is vacating a current residence but the new home is not ready for yet, he could opt to delay transport of household belongings and put them in storage.  In this case, the moving company can pick-up furniture and other items and store them in a secure warehouse until you are ready to have them delivered.
Storage services can be for short term or long term.  Some moving companies offer free storage with long distance moves.
✔ Vehicle Transport
Full service moving companies can arrange for the transport of vehicles including cars, boats, motorcycles, etc.
Moving long distance might require vehicle transport for families or individuals with more than one vehicle.  This service can be convenient and affordable way to get your vehicles delivered to your new location.
✔ Moving Labor
If you opted to hire a rental truck for a do-it-yourself move, it doesn't mean you need to do everything yourself.  It is possible to hire moving labor ( 2 or 3 movers) to help with packing or with loading your truck.
Many moving companies offer moving labor only at hourly rates.
You can save money from your move when you choose a reputable and experienced long distance mover.
Request 5moversquotes today to be able to compare moving quotes and book your moving date.
ARE YOU GETTING A FAIR AND ACCURATE QUOTE?
How do you know you are getting a fair and accurate quote from your moving company?
To ensure that you receive fair moving quotes, it is important to understand how moving companies provide moving estimates.  Many people feel let down, even scammed, when their moving cost goes beyond the initial price they were given.
To avoid this type of situation, you need to consider the type of moving estimate before selecting your mover.  This way, you can feel more in control and avoid paying more than you anticipated.
Moving companies give out 3 types of moving quotes.  At the onset, your mover will quote what is known as a non-binding estimate.
A perfect example of a non-binding estimate is a quote provided over the phone.  The goal is to give you an idea of how much it might cost for your move based on the details you provide.
The moving company will evaluate your goods after a physical inspection or in-home assessment.  After their inspection, you can be provided with a not to exceed, binding estimate.
This type of moving estimate means that your total moving cost will not go beyond the price quoted.  Your mover will try to give you the best estimate but the actual cost will be calculated on moving day after your cargo has been weighed.  If your belongings weigh less than the estimate, the moving cost will be adjusted.  Depending on the final weight of your cargo, the cost could decrease or increase.
Moving companies can also provide fixed and guaranteed quotes.  This type of moving estimate means you are advised of the fixed and actual cost of your move.
When making your final selection for a moving company, it is important to have written and binding moving estimates.
Be wary of moving companies who promise a price without making a physical assessment of your belongings.  This will only open the door for additional and undisclosed moving charges such as stairs, additional cargo weight, more movers needed, a bigger truck, etc.
Once you have a short-list of potential movers from your free moving quotes, speak to the company about scheduling an in-home assessment.
REASONS YOU NEED TO MAKE A LONG DISTANCE MOVE WITH A MOVING COMPANY
It is easy to understand why some people would contemplate making a long distance move without a professional moving company.  Why go through such a complicated process and pay a lot of money when you can just rent a truck?
All of the above may be true but it is equally important to understand that a long distance move is not easy and is better handled by professionals.
Let's say you are moving from Vancouver to New York City.  If you pack everything yourself and just ask a shipping company to send your stuff, your cargo could be refused or delayed at customs due to incomplete or incorrect documentation.  That would be a real hassle.  A professional moving company can take care of all these for you and your appearance would not even be required.
Packing belongings, especially glass, art pieces, furniture, appliances, and other fragile items must be done properly or they could be irreparably damaged during transit.
The most significant advantage of hiring a professional moving company for a long distance move is simple. You have someone accountable and responsible for your prized possessions.  If the unthinkable happens, reputable movers have the necessary insurance.
Doing a long distance move as a Do-it-yourself undertaking is possible but it has many risks and will certainly cause you a lot of stress and hard work.
At the end of the day, you could end up paying more for damaged belongings, missing items, additional gasoline, injuries to yourself or others, and many other unplanned expenses.
If your tooth hurts and needs to be pulled-out, you don't do it yourself, do you?
When you need to make a long distance move, it pays to hire a professional moving company for the job.
Get 5 FREE Moving Quotes!
Compare Moving Companies in Canada & USA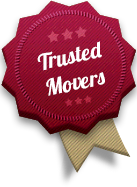 « * » indique les champs nécessaires
City to City Moving and Cross Country Moving
Long Distance Moving from Ottawa, Toronto, Montreal or Vancouver
Are you moving from Montreal to Ottawa?
In Canada, people move from one city to another for many different reasons. One common reason is employment.  With both cities being bilingual and having large ethic communities, employment opportunities for new arrivals are plenty and diverse.
Both Montreal and Ottawa are highly populated cities but the culture would be significantly different.  You would find that Ottawa is a lot more "serious" than Montreal, which many residents consider to be a venue of fun, fun, fun.  This is not to say Ottawa is boring, not at all.
By Canada's standards, Ottawa is a huge city and offers plenty of cultural activities and nightlife but maybe not like in Montreal.
If you also compare cost of living, housing in Ottawa is generally more expensive than in Montreal.  However, since Ontario has lower income taxes, you could also benefit from lower tax.
How do you plan on moving?
What is the best way to move from Montreal to Ottawa?
The total distance of travel is around 123 miles and at an average speed of 61 miles, it could take you just 2 hours to get there.
While it doesn't sound so long, it is different when you are travelling by truck filled with heavy boxes and furniture so you can expect to take longer.
If you think about loading the truck and driving the 2 or 3 hours , then unloading the truck again upon your arrival, you can just imagine how totally exhausting and difficult it would be for you to do it on your own.
You can hire a professional moving company for a complete long distance moving service and the movers will do everything for you including the packing, loading and unloading, and driving.
If you want to reduce your moving cost, it is also possible to hire a moving company for a long distance move for just transport – 2 to 3 movers to do the loading and unloading and transport of your belongings.  This will largely reduce the stress and difficulty on your part.
Moving from Montreal to Ottawa is long distance and can be handled properly by a long distance moving company.  Aside from eliminating much of the difficulties involved in moving a household, you can also have more peace of mind about the safety of your belongings.
You can find moving to Ottawa tips and moving companies to help plan your move.
Moving from Montreal to Calgary
In Canada, each city is unique. People move to take advantage of higher quality of life, lower cost of living, and better employment or educational opportunities.
Calgary attracts residents from Montreal because it has a booming economy and offers many jobs particularly in the oil and energy sector.
While housing is more expensive in Calgary than in Montreal, salaries are also higher and it is also a great place to raise a family.
Although residents who moved to Calgary from Montreal miss the vibrant cultural and entertainment attractions of Montreal, Calgary has great potential and could see a lot of development in the next few years.
Planning Your Move from Montreal to Calgary
From Montreal to Calgary would take about 2 days by car but with a heavy truck could take a bit longer.
If you have a lot of personal belongings and furniture plus a personal vehicle, it would make more sense to hire a long distance mover for your move.
In fact, some moving companies who specialize in this route could offer special deals, especially if you are not in a hurry to get your goods.
Large moving companies have the necessary network and resources to plan and handle a long distance move, even a complex one involving delicate and fragile items, or special items like automobiles or a piano.
If you are considering hiring a moving company from Montreal to Calgary, find Calgary moving companies and moving tips for your relocation.
What if the distance is much farther, like from Toronto to Vancouver, B.C.?
Vancouver has been named one of the best cities in the world to live in.  Not only does it offer high quality of life, it also abounds in employment opportunities, cultural amenities, healthy living spaces, and high quality of education.
If you are moving from Toronto to Vancouver, you will be excited at the prospect of living in a highly diverse city surrounded by picturesque nature, milder temperature even in winter, and a vibrant and pulsating economy.
Moving such a long distance requires efficient planning to ensure your arrival in your new city is well-prepared.  Long distance relocation specialists can provide you with everything you need from start to finish.  This will give you the head start you need to prepare your new home, get ready for a new job, or get acclimatized to your new environment.
Best Way to Move to Vancouver
This scenario is a good example of a complicated long distance move.  As we mentioned earlier, moving companies calculate your moving cost based on distance of travel.
If you are looking at your move as a perfect opportunity to enjoy the Trans-Canada highway, you have a good point there.  Driving through Northern Ontario is truly awesome but if you plan on driving most of the day or night, it could take you a couple of days, especially if you avoid entering the US.
Again, the situation completely changes if you plan on doing the truck driving yourself. It will take you longer.
If you consider the gasoline expense, truck rental cost, toll, and your expenses for a hotel (you would need to sleep comfortably at some point), you would see that maybe it isn't a practical idea to do such a long distance move DIY.
It may cost you just about the same amount of money minus all the hard work to hire a long distance mover to complete the move for you.
This leaves you free to make your own convenient travel arrangements.  You could take the sleeper train via Rail Canada from Toronto to Vancouver and simply enjoy the landscape.
There are many long distance moving companies in Toronto that can help you relocate to Vancouver at the lowest possible costs.
COMPARE MOVING QUOTES AND SAVE MONEY
No matter where you are moving to, we have the best professional movers in our network.  Whether you are moving to Canada or the US, our partner moving companies will provide the most affordable and efficient moving solutions to complete your relocation.
If you need moving companies in London, Ontario, Quebec City, or Montreal-Laval, we have over 200 moving companies in our network that specialize in long distance moving services.
You want to save on time and lower your moving cost?
Request your 5 free moving quotes and begin comparing moving company prices and services for your long distance move.