11 juillet 2016,
Are you planning a move to Laval?  You are surely busy with a million and one things to do. At the top of that list is finding an affordable mover.
It sounds really simple but the task of finding an affordable and reliable mover is more complicated than it seems. There are just so many moving companies to choose from. How do you choose one you can really trust? You could be spending hours on the phone calling multiple moving companies and still feel confused and overwhelmed.
We want to help you find the best moving company to get you to Laval without the stress and without overspending.  It is important to work with the right movers to make sure you stay within your budget and avoid a lot of headaches such as missing cargo, delayed delivery, or damage.
We have prepared a review of moving companies in Laval to give you a better idea of your options and tips on how to save on moving costs.  We would also like to give you more information about your new city to get you prepared for your arrival.
At 5moversquotes, you can get free and fast 5 moving quotes from reputable movers in your area so you can choose the most advantageous moving deal.  We can save you a lot of time and money when you request for quotes from more than 200 moving companies from our network.
Know your new city – Planning and Preparing for your Move
The Canadian city of Laval is in southwestern Quebec, to the north of Montreal.  It is considered the largest Montreal suburb and also the 3rd biggest municipality of the province.  In Canada, it is the 13th biggest city and has a population of over 400,000 as of 2011.
Laval is a city and a region, although it is Quebec's smallest region. Many consider it a bedroom community, with people commuting to nearby cities like Montreal to work.
The Rivière des Prairies is on its south  border, the Rivière-des-Mille-Îles is on its north, and surrounded by the regions of Montréal, Laurentides and Lanaudière.
Why do people move to Laval, Quebec?  
Laval is more linguistically diverse than other Quebec cities like Montreal or Quebec City.  Although majority of the population speak French as the mother tongue, some communities speak English, Italian, Arabic, Greek, and Spanish.  People love the fact that it is big enough to have everything you need from a big city but small enough to offer a "hometown" feeling where nature is close and the pace of everyday life is not so hurried.
It also has a bustling economy that is centered on pharmaceutical, technology, and the retail and industrial sectors.  You will find several developed shopping malls, warehouses, and retail stores, in addition to 4 industrial parks.
There are many advantages you can enjoy when you move to Laval, Quebec.  While getting ready for your move, know your options to keep your moving costs down.  Do you need a full moving service or a semi-DIY move?
Keep in mind that moving expenses can be tax-deductible.
If you are unsure about what moving services you need or if you should hire a moving company, you can get more information about the benefits of moving with professional movers and saving as much as 20% from your move.
Living and Working in Laval, Quebec – What awaits you after your Move?
Fondly called the flower and garden capital of Quebec province, this city boasts of wonderful flora and gardens.It is located near Montreal and is popular with tourists.  The Sainte-Rose district has plenty of leisure facilities such as a huge golf course as well as numerous restaurants and shops.  For those who love sports, basketball, Canadian football, and baseball are quite popular here.
Some might say that Laval is a lot like Montreal, its neighbor, but the city has its own style and character.  For instance, the very charming Laval village of Sainte-Rose greatly appeals as a Canadian vacation destination for Montreal residents.  Picturesque homes and other historic monuments bring visitors to a simpler time and a more idyllic life.  Same goes for other villages such as the Saint Vincent de Paul and Saint Dorothee.
If you explore the island, you will very likely find flowers and herbs that you can pick.  There are also a variety of farm stands selling artisanal products and local produce that delight the senses.  The wines in Château Taillefer Lafon vineyard are a must to see and taste.
The geography of Laval is characterized by water, and there are rivers and streams throughout the island.  These waterways are perfect for paddle boating and many people enjoy kayaking and canoeing.  During the winter, cross-country skiing and skating are immensely popular attractions in parks and preserves of Laval.
In summer, the Mondial Loto-Québec de Laval in June is a major attraction.  A city of delightful festivals, the month of July is also celebrated with the Fêtes Gourmandes Internationales de Laval where festival goers get to sample local and international cuisine.  Another popular festival in Sainte Rose features painters and sculptors who set up workshops along the Rivière des Mille Îles.  August features hundreds of craftspeople and artists along with local food and wine makers with live entertainment in the background.
These are but some of the many occasions in Laval for merry-making and enjoying life.
To get a taste of what life is like in Laval, Quebec, experience the pleasures of living in this city from this short video presentation.
Get Quotes from 5 Movers!
compare moving companies in Toronto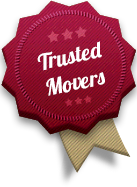 « * » indique les champs nécessaires
Get Quotes from 5 Movers!
compare moving companies in Toronto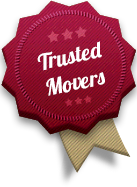 Laval's Economy – Huge potential for jobseekers and new arrivals
As Quebec's 4th biggest city north of Montreal, Laval has a rich and bustling economy.  30% of its land is used for agriculture.  Thus, the city has a good balance between green space, commerce, and residential spaces.
It is easily accessible and is a major hub between other regions and Montreal.  Forecasts for employment in the city are positive.  Its most active sectors include manufacturing, biotechnology, information sciences and agriculture and food production.  There is also a growing need for workers in the fields of scientific and technical services, business management, and health care.
The region of Laval is situated in the warmest portion of Quebec and its soil is excellent for agriculture.  Most players in its agricultural sector concentrate on greenhouse cultivation, and garden and fruit horticulture.  Being near Montreal, small and medium sized enterprises are able to take advantage and sell a large percentage of their produce.
In addition, the city is home to top-notch companies in its various industrial parks.
You can check out job opportunities in Laval from the following resources:
Emploi-Quebec
Services Emploi-Laval
City of Laval
Moving Around Laval – How to Get to Places with Public Transport
Since 2007, the Montreal Metro has been serving Laval with 3 stations. Two commuter trains also operate on the island supervised by the Agence métropolitaine de transport. In just 30 minutes, you can reach downtown Montreal from the  Deux-Montagnes and Saint-Jérôme lines.
Studying In Laval – Enjoy Laval's High Quality Education
There are many academic institutions in Laval providing high quality education opportunities to local and international students.
Some of the well-known colleges and universities in the city are:
College Montmorency
University of Montreal (Laval campus)
École hôtelière de Laval
Herzing College
UQAM | Université du Québec à Montréal
The university's campus in Laval began in 2006 and is situated near the Montmorency metro station.  Due to its growing student population and lack of space, the university continues to expand with satellite offices such as the commissioned 6-storey Cite du Savoir complex.
There are 2 school boards in Laval – the Sir Wilfrid Laurier School Board for English speaking students and the Commission scolaire de Laval for French-speaking students.  There are also English language high schools, Laval Liberty High School and Laurier Senior High School.
Keep in mind that in Quebec, a child can only be registered in the local English school if one or both parents attended an English school in Canada.  If not, the child has to attend the French school.   Regardless of the language system used, majority of public schools in Laval have excellent standards.
If you choose to move to Laval to obtain higher education, you will surely enjoy living in a truly safe city with world-class sports and entertainment amenities, and plenty of scenic views conducive to a healthy lifestyle.
How To Get To Laval – Review Of Laval Moving Companies
The best way to move to Laval is with a professional moving company.  The following companies serving the Laval region can take the load off your shoulders so you can lie back and look forward to your new job or home.
Demenagement CA
CA Moving has provided moving services in Montreal, Laval and across Quebec for more than 25 years.  It offers packing and unpacking services, local and long distance moving services, and storage at reasonable rates.  It has more than 100,000 commercial, industrial and residential relocations under its belt.
In 2008, it tied-up with Mayflower Canada to help customers move throughout Canada, the US, and abroad.  It is accredited with the Better Business Bureau and the  Association du camionnage du Québec.
Ram Transport
This Laval moving company employs a qualified and reliable team to provide satisfactory moving services.
The company provides local moving and local distance moving services in Canada and the US.  It also provides commercial moving, specialized transportation, and storage in a heated and secure warehouse.
It serves the areas of Montréal, Laval, Rive Nord, Rive Sud, Laurentides, Lanaudière, Gatineau, and all other towns and cities across Canada.  They also proudly serve major cities in the United States.
Jean-Guy Brault Déménagement
This Laval moving and storage company is a family business with more than 50 years of experience.  They provide knowledgeable and secure moving services for household and commercial moves.  You can obtain packing and unpacking services as part of your commercial or residential move.
It is a member of the Canadian Association of Movers, the Laval Board of Trade,  and the Office de Certification Commerciale du Québec.  This assures you of their professionalism and integrity in delivering moving services to their customers.
Demenagement Swiftway
This moving company provides local and long distance moving services in Montreal and Laval. It also offers piano and heavy object moving, household and office moving, storage, and moving supplies.
Moving rates are computed using hourly rates which start from arrival of moving team in customer's location until the complete unloading at the final destination.  An additional hour is added for the moving team's return to the company site.
Local moves may be charged additional fees for packing of fragile or glass items, heavy objects such as piano and pool table, or when there are stairs.
Demenagement Metropole
This moving company serves the areas of Montreal, Laval, North Shore, South Shore, and more for local and long distance moving needs.
The company uses new and fully equipped trucks to ensure the safety of your goods and stress-free moving experience.
The necessary moving supplies and tools are provided including wardrobe boxes, mattress bags, floor mats, padded covers, trolleys and straps.
The company guarantees no surprise or hidden fees, complete reliability, and truly professional service.
Demenagement Performance
Since 1957, this moving company has provided excellent moving services across Quebec.
It offers residential and commercial moving, packing and unpacking, moving equipment rental, and storage.  It is an Allied Van Lines agent and can handle any long distance and overseas moving project.
Moving services include handling of your items with care and packing of fragile items to ensure they arrive in safe condition.  The company also offers secure and climate-controlled storage at reasonable rates.
Brisson Demenagement
This moving company is available for moving services in Quebec, the across Canada, the United States and overseas.
They go to great lengths to provide a smooth relocation experience for senior citizens and individual families.  For people whose homes are not yet ready for occupancy, they also offer storage services for short or long term use.
The company also specializes in commercial moving and use modern equipment and trained personnel to meet customer expectations and needs.
Jacques Lalumière Transport Inc.
This professional moving company serves Montreal, Laval, and surrounding areas.  The company guarantees a stress-free move as it handles all aspects of your move from pick-up point to destination.
The company offers commercial and residential moving, local and long distance moving, storage, packing services, and comprehensive insurance.
Demenagement Olympique
This premiere moving company has more than 25 years in the industry and is a trusted provider of moving services in the greater Montreal area.
As a Great Canadian Van Lines agent, it provides long distance services in Quebec, Ontario, Maritime, and all across Canada and the United States.  It also serves Montreal, Laval, West Island, Rive Nord and South Shore.
The company also offers personal storage space at highly competitive prices.
Demenagement Rive Nord Express
This North Shore moving company has over 15 years of experience and guarantees attentive and courteous service at reasonable prices.
The company accepts local and long distance moving, commercial and residential moving, packing and unpacking, and storage.
They serve areas across Quebec, Ontario, New Brunswick and throughout Canada and the United States.
Demenagement & Transport Dolbec Laval
This Laval moving company is an Atlas Van lines agent and offers professional moving services including corporate relocation, local and long distance moving, safe packing and unpacking, residential or commercial moving, heavy object moving, machinery moving, and storage.
As an agent of Atlas Van Lines, the company can get you to your destination in Laval, other areas in Quebec and across Canada.  It has established a reputation for excellent services in the region.
It was established in 1905 and was incorporated in 1964 as a moving company offering local, long distance, and even international moving.
Tandem Moving
This moving company is based in Saint-Laurent but provides local and long distance moving services to Laval, Longueil, North Shore, and South Shore.  The company is accredited with the Commission des Transports du Quebec and the Commission des Transports du Québec.
Their off season regular moving rates start at $80 per hour for 2 movers and truck and $100 per hour for 3 movers and truck.  These rates already include gasoline, insurance, use of wardrobe boxes and other moving equipment, packing and unpacking of fragile items, and complete loading/unloading and delivery.
Their minimum charge is for two hours, including travel time.
Dynamic Moving
This professional moving company provides high quality residential and commercial moving services in the Greater Montreal area including Laval and surrounding areas. They also offer transparent and competitive rates for local and long distance moves, household and commercial moving, and storage.
The company has great belief in its professional expertise and guarantees zero damage to your belongings.  It also uses green and recyclable moving materials to provide customers with eco-friendly moving solutions.
A-1 Demenagement
This local moving company has 30 years of experience in moving families in the region of Quebec. Management assures that all belongings are handled carefully using complete moving supplies and equipment to ensure they arrive in good condition.
Serving customers day and night, this moving company even offers a 5% discount for night moving services.  The company carries the proper insurance to assure of a safe and efficient move.
U-Pack Moving
This company offers long distance moving only and provides the benefits of a full service moving at just the cost of renting a truck.  A moving container is delivered to your address for you to load on your own and after 3 days, the moving crew picks up your load and drives your belongings to your new destination and unloads.
All costs including driver, fuel, toll fees are in their rates so it is a very affordable moving option for families on a tight budget.  Since 1997, it has already moved thousands of families across Canada and the United States.
You can check out more reviews of moving companies in Montreal-Laval region to help you find the most qualified and affordable movers for your moving date.
We hope you will have the best moving experience to Laval. We invite you to obtain your free moving quotes from 5moversquotes to save money on your move and let the professionals take care of your relocation.
Get Quotes from 5 Movers!
compare moving companies in Toronto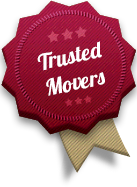 « * » indique les champs nécessaires
Get Quotes from 5 Movers!
compare moving companies in Toronto