Find 2017 Best Moving Companies and Services in Montreal
Are you moving to or from Montreal soon? Plan your move with a professional mover to ensure a smooth and pleasant moving experience.
We have partnered with the best Montreal moving companies for residential moves, commercial moves, long distance or local moves.
These moving companies are fully licensed and insured so you have complete peace of mind. Apartment movers, residential movers, and commercial movers can be found in our wide network of Montreal moving companies.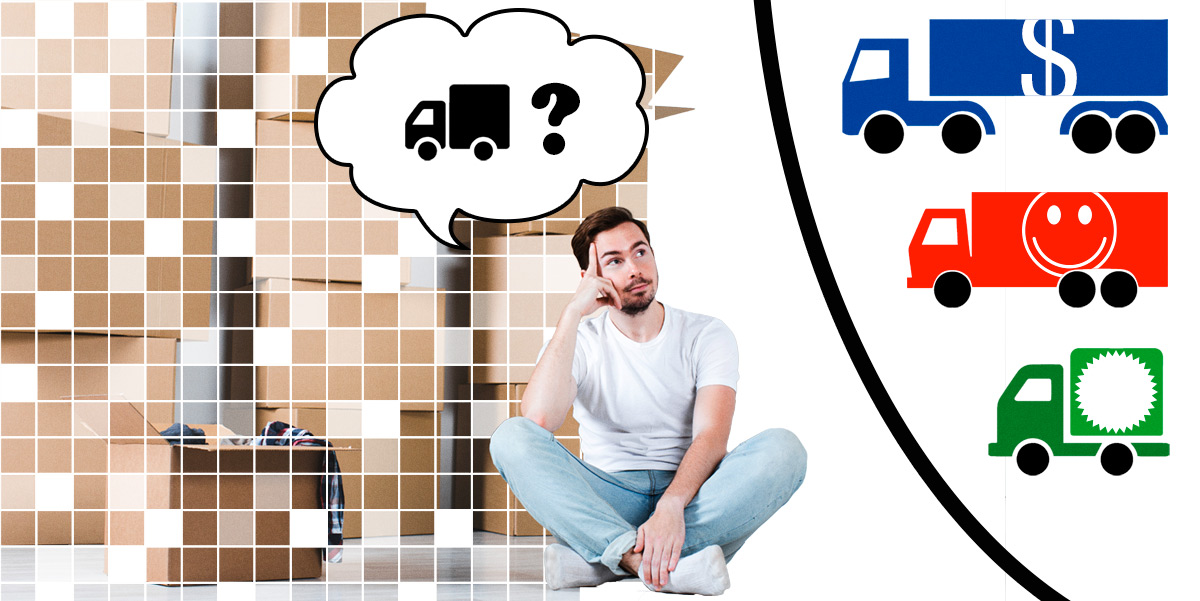 Get awesome moving services for less including:
✓ Loading and unloading
✓ Full or partial packing services
✓ Moving supplies (boxes, packing tape, packing peanuts, bubble wrap)
✓ Moving equipment (blankets, dollies, pads, floor runners)
✓ Disassembly and assembly of furniture
✓ Short or long term storage services
✓ Piano moving
✓ Pool table moving
Just want a moving truck with movers? Need other services like packing or piano moving in Montreal? We can help you find the right mover with 5 free movers' quotes.
Lowest Moving rates from Montreal to Anywhere in Canada
When looking for a good moving company, we understand you want the lowest moving rates. With free moving quotes, you can compare moving prices from multiple movers to get the best price.
The cost of moving from Montreal will depend on the distance of your move. Professional movers charge for their services based on:
Local moves in Montreal (less than 50 to 100 miles)
If you are moving within the city, or to a destination that is 50 to 100 miles, your move is considered a local move. Moving companies determine if it is a local move using a pre-set distance which can vary from one mover to another.  Local moves are charged using fixed hourly rates.
Whether you get a moving truck with 2 movers to load and unload or if you ask them to pack the kitchen or disassemble furniture, the cost will be computed based on the number of hours worked.
Find Lowest Hourly Rates with Moving Truck
Moving companies offer fixed hourly rates for local moves depending on the size of the truck you need and the number of movers required.
You can find movers offering 20 ft. truck with 2 movers or 3 movers with prices that average from $80 per hour to $120 per hour.
Small moves such as student moves or studio moves can also use smaller trucks such as cube trucks and cargo vans. Medium sized moves can use 18 ft. or 20 ft. moving trucks with 3 or more movers.
A word of caution: Don't hire a mover based entirely on the price. Always ask questions (add-ons, insurance coverage) and obtain a written moving quote.
If you are moving to Ottawa, Toronto, British Columbia, or even to the USA, your moving cost will be computed based on distance and weight of your cargo.  Long distance moves are generally billed flat moving rates.
When you hire a moving company for a long distance move, the company will visit your home to inspect your inventory. They will make an assessment of the weight of your belongings (in pounds) and provide a written estimate (guaranteed and not to exceed moving quotes).
On the day of the move, they will get the actual weight of your inventory and will then bill you the final moving cost.
It is best to compare moving companies by requesting for 5 free movers' quotes from experienced Montreal movers.
Moving from Montreal to the USA?
If you are moving to the USA or other countries, you should hire an international moving company or movers that specialize in cross-border moves to the US.
Fill-out our quick online form today and receive competitive moving quotes from qualified movers near you.
Moving Companies Throughout Montreal for local or long distance moves
5 Movers Quotes have partner moving companies that provide removal services throughout Montreal for all types of moves.
| | | |
| --- | --- | --- |
| Senneville | Kirkland | Dollard-des-Ormeaux |
| Baie d'Urfe | Sainte-Genevieve | Sunnybrook |
| Beaconsville | Pointe-Claire | Saint-Laurent |
| Pierrefonds | Dorval | Roxboro |
| Cartierville | Cote Saint-Luc | Lachine |
| Lasalle | Verdun | Saint-Henri |
| Point St. Charles | Cotes-des-Neiges | Ville-Marie |
| Outremont | La Petite Patrie | Saint-Michel |
| Longue-Pointe | Saint-Leonard | Sault-au-Recollet |
| Rosemont | Anjou | Montreal East |
| Pointe-aux-Trembles | Riviere-aux-Prairies | Griffintown |
For moving in Montreal South Shore to Montreal North Shore, moving companies in our network are well-qualified and can be relied upon to deliver a smooth and safe relocation.
From small moves to large residential moves, you can be sure to find the right moving company by comparing our free moving quotes.
Beware of cheap movers – Compare Moving Quotes from Reputable Movers
Hiring a moving company in Montreal is not something you do lightly. Your movers will be in charge of your household belongings, including items that may have sentimental value to you.
There are rogue movers that offer cheap moving rates but don't provide quality services. Your goods can get damaged, even lost. Avoid stress on moving day by choosing a reputable and experienced Montreal mover.
Say no to movers without a license, without insurance, and without experience.
Reputable movers are licensed to carry out interstate moves and are members of professional organizations such as the Canadian Association of Movers (CAM), the American Moving and Storage Association (AMSA), or the International Association of Movers (IAM).
More Choices with Multiple Moving Companies
Most long distance moves are from Montreal to Quebec and vice-versa. In such cases, you can choose to hire a mover from Montreal or Quebec City.  Some movers have regular trips between both destinations and can give you great deals.  This is also true for moves from Montreal to Calgary.
Long distance moving is more complex than a local move. You may need more than just a moving truck and 2 helpers. It becomes even more critical to hire a good moving company for long distance moves.
When you request for free moving quotes, we consider the type of move, your required services, your location and destination, and invite the most qualified movers to provide you with competitive quotes. This free service will help you to find the right mover for the job.
How to Choose a Good Montreal Moving Company
When it comes to choosing a good Montreal moving company, you have a variety of options.
You can look for the cheapest moving rates or compare other important factors to ensure a successful move.
How many movers do you need? Medium-sized to large-sized moves, depending on the number of rooms, will need 3 to 4 movers.
What size of truck do you need? If the truck is too small, you'll need to make multiple moves which will increase the time needed to complete the move and the total cost of your move.
What moving services do you need? If you need more than just a moving truck with movers, look for a full-service moving company with a complete line of services including packing and storage.
Are you moving a piano, pool table, or spa? Specialized items require special moving services. You can find a moving company that also handles piano moving and other hard to move items.
In some instances, especially for great distances, it makes more sense to ship a vehicle to a new city than to drive it cross country. This service can also be done by your relocation company.
Why search for hours and spend much time over the phone asking for moving estimates?
Fill-out our quick online form and provide details of your move to receive moving estimates from the best movers qualified for your moving needs.
Booking a Montreal Mover – Arranging for Moving Date and Time
When you have selected your moving company from free online moving quotes, arrange for an in-home inspection.
A moving specialist will check on your inventory so that the company can recommend the ideal size of truck, number of movers required, and the most accurate moving estimate.
The moving company will provide you with paperwork related to your move. Check the details including the correct date, the time, the estimates schedule of delivery in your new destination, moving insurance coverage, and other important facts.
Check your moving quote – Is it a Guaranteed Quote?
Your written quote should also indicate if the price is a guaranteed, not to exceed quote. This means your total moving bill cannot exceed the estimated price for your protection.
Always check the company's policy on delays in delivery, and claims process for damage or loss.
It is best to book a move as early as possible, especially if you are moving during peak season.
5 Practical Tips for Lower Montreal Moving Cost
Our partner moving companies in Montreal offer 5 valuable tips to consumers to save on their moving cost.
Be flexible, if possible, with your moving date. Avoid peak times for moving, including holidays and on or before July 1 which is Moving Day in Montreal. Moving around this time can be stressful due to traffic, parking problems, and higher moving rates.
Discard items in storage that you don't really need. Your move is greatly affected by the weight of your cargo.
You can do your own packing to save on moving expenses. You can also choose to have movers pack only fragile or difficult to pack items.
Be prepared on moving day. Appliances should be unplugged, chandeliers taken down, and cabinets and storage spaces emptied.
Compare moving packages with free moving quotes to find the most suitable option. Movers have different packages for local and long distance moves. Always ask if your quote is a guaranteed rate. Many movers also provide student discounts and seniors discounts.
Moving from Montreal? Get Professional Movers to help
If you have found a great apartment to move to, bought a new house, or got a new job in another city, you will need these very essential things.
You'll need a moving plan. Can do DIY your move or do you need a professional moving service?
DIY moving may seem more economical, but depending on the size and distance of your move, it may cost the same amount as getting a Montreal moving company. And you will need to do all the hard work with a DIY move.
If you decide to hire a moving company, you should plan when your moving day will be and book your mover. It is best to book as soon as possible to avoid last minute decisions that can cause stress and problems.
When you have a definite moving date, you should:
✓ Obtain your free moving quotes
✓ Choose your moving company
✓ Get a guaranteed or binding written quote
✓ Moving insurance (optional for valuables or check your homeowners' insurance)
Finding a mover has never been so easy. With our free moving quotes, you get all the information you need to plan the best mover ever.
Pay Less for Movers in Montreal with 5 Free Moving Quotes
No matter what type of move you are making, it is smart to compare movers with 5 free moving quotes.
When you request for 5 movers' quotes, the most qualified moving companies send their best quotes based on your moving details. They know price matters; they will make sure to quote the lowest possible price.
But don't just look at price – remember that you get what you pay for.
Compare the services included in your moving estimate such as moving supplies, fuel expenses, etc.
Check if movers bill in 15-minute increments, 30-minute increments, or the full hour. Small details can make a big difference to your moving bill.  You can also compare other perks such as moving insurance (basic or full replacement value) in case of loss or damage.
Don't be shy and ask the right questions about their credentials, experience, and references.
Why should you use 5 Free Moving Quotes to find a mover?
✓ Fast
✓ Free and no obligation
✓ Convenient access to top moving companies
✓ Get savings from your moving expenses
Are you ready to find your moving company? Request for 5 free moving quotes and receive competitive moving solutions from our experienced moving partners.