Get 5 free quotes from 5 Ottawa movers & Moving Companies in Ottawa and Gatineau area
Get Quotes from 5 Movers!
in Ottawa and Gatineau area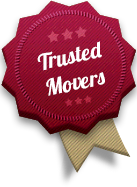 « * » indique les champs nécessaires
Get Quotes from 5 Movers!
in Ottawa and Gatineau area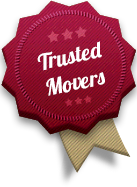 « * » indique les champs nécessaires

Why use our platform to find a mover in Ottawa and Gatineau?
You can receive 5 free moving quotes from top moving companies in Ottawa and Gatineau in less than 48 hours. You can select the best mover that suits your needs and compare company history, experience, prices, and services.

How much do movers in Ottawa and Gatineau cost? Are they cheap, regular, or expensive movers?
5 Movers Quotes is the ideal solution for moving to or from Ottawa and Gatineau. Movers have different hourly rates and prices. If you want a cheaper price, you can choose from your free moving quotes. If you are willing to pay for better services and higher insurance coverage, we also have moving partners offering premium moving services.

What kind of moving services do partner moving companies in Ottawa and Gatineau offer?
Our partner moving companies in Ottawa and Gatineau offer all kinds of moving services:
Residential Moving
Commercial Moving
Local and Long Distance Moving
International Moving Services
Packing/Unpacking Services
Truck Rental and Delivery
Storage Services
Piano/Pool Table Moving
Ottawa-Gatineau Relocation Tips and Quality Moving Companies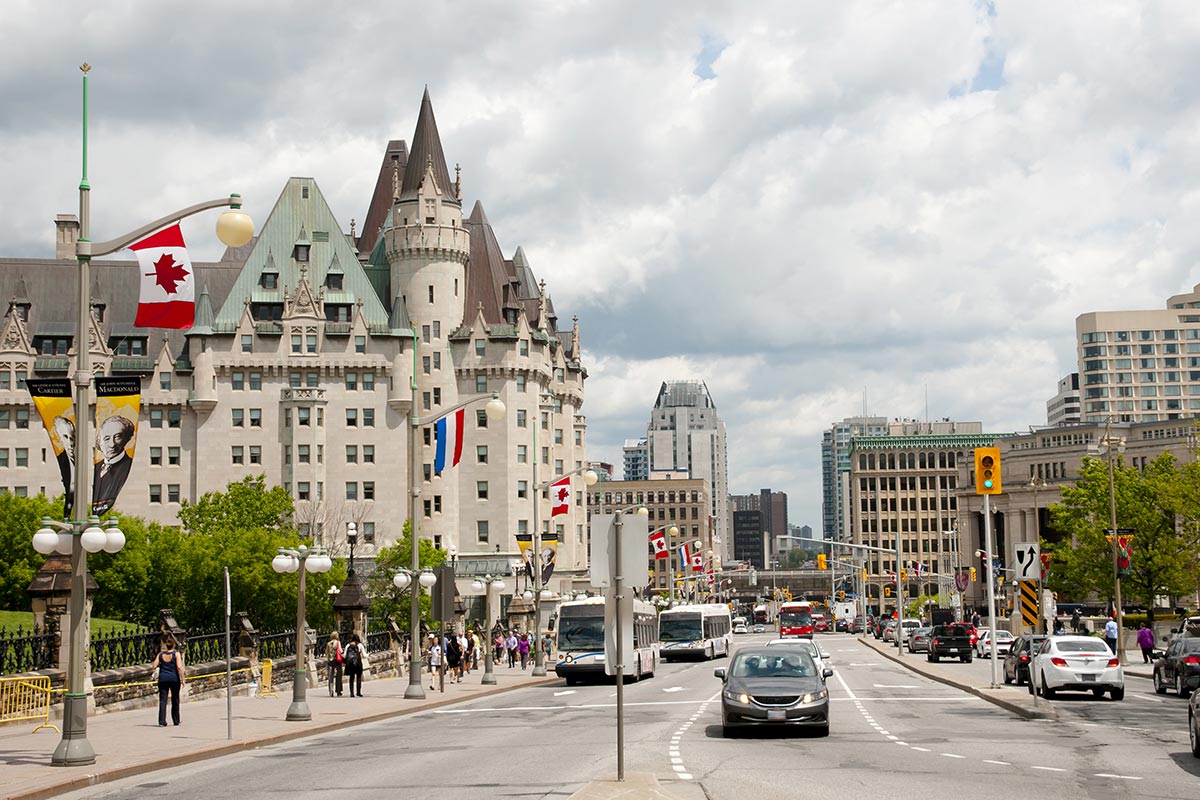 The area of Ottawa-Gatineau is a wonderful place to live and raise a family.  Rich in beautiful and natural landscapes, culturally diverse, and with historical architecture, it is a favorite relocation spot for people who want a high quality of life.
These sister cities sit on both sides of the Ottawa River and represent 2 provinces of Ontario and Quebec.
Live and Work in Ottawa
Ottawa, the capital city, is the 4th largest in Canada and considered the 2nd most livable city in North America, according to the 2014 Mercer Quality of Living Survey.  While majority of the population is English (62.4%), it has a French population (14.2%) while the rest speak a language other than English or French.
Ottawa has many job opportunities in the areas of health care, information technology, and services.  But being the capital city, a large percentage of the population work in the government sector.
Ottawa's cost of living is about 12% cheaper than Toronto. Consumer goods are 3.72% higher in Vancouver than Ottawa while rent is 20.98% higher in Vancouver and local purchasing power is 24.93% lower.
Gatineau is only Minutes Away from Ottawa
Gatineau is a mere 8 kilometers away from Ottawa and travel can take as little as 15 minutes.
As rent and home prices are cheaper on the Gatineau side, and with child care subsidized, many people working in Ottawa opt to relocate to Gatineau.  As Quebec's 4th largest city, Ville de Gatineau has 79% of its population as Francophone but it is a bilingual city.  It was awarded in 2008 by the Maurice Pollack awards for outstanding efforts in integrating new residents and as recognition of its cultural diversity.
The Ottawa-Gatineau Metropolitan Area is a vibrant, exciting, and economically prosperous relocation destination.
Moving Companies Serve the Ottawa-Gatineau Area for Local or Long Distance Moves
Whether you are moving from Montreal to Ottawa, or from Ottawa to Gatineau, a good moving company can make all the difference to your relocation experience.
Whether it is a local or a long distance move, it can take the same amount of time and energy to plan a move. You'll have to do the same amount of packing, loading and unloading, and all the minute preparations to transfer an entire household.
The good news is that a good Ottawa moving company can make your relocation much more efficient and less stressful.
Top Moving Services that Make Relocation Easier and Efficient
There are different types of moving companies offering a wide variety of moving services.
Full-service movers offer a complete array of moving services aside from moving truck rental and movers.  They offer long distance moving anywhere in Canada, packing and unpacking, storage, piano moving, auto relocation, and more.
Smaller companies are sometimes limited to transport and delivery, moving labor, and packing/unpacking services.
Depending on your needs, you can choose a moving company that offers affordable services that suit your budget.
If you are moving long distance, it is advisable to hire a long distance moving company to ensure that the mover has:
Experience in long distance moving
Adequate moving insurance
Proper equipment and right-sized truck
License for interstate transport of household goods
What Moving Services Do You Need?
Every move is unique; each family would have different relocation needs.
It's smart to determine what moving services you'll need from a moving company and how much you can afford for your moving expenses.
✓ Can you do your own packing/unpacking?
✓ How much is your inventory?
✓ Will your homeowners' insurance cover your goods in transit?
✓ When do you wish to move?
Your answers will all have an impact on the cost of your move and your choice of moving company.
If you are moving to be closer to your work or to study in Ottawa, your moving expenses may be tax deductible.
6 Outstanding Movers in the Ottawa-Gatineau Area
To give you a brief overview of moving companies serving the Ottawa-Gatineau area, below are some of the best movers that can help with your relocation.
Demenagement Bye Bye
This moving company is a top mover in the Ottawa-Gatineau area.  The company specializes in residential moving, commercial moving. They also serve Hull, Montreal, and other areas.
Your moving cost depends on the distance of your move. Local moves are within Ottawa or less than 100 km. and charged with hourly rates which include 2-4 movers, moving truck, fuel, and basic insurance.
First Rate Movers
This Ottawa moving company serves the whole of Ontario and has twice weekly trips to Toronto and other areas in the GTA.
Since 2003, this moving company has been providing reliable and professional moving services with movers that are alert, punctual, and uniformed.  The company offers a $250,000 full replacement value insurance coverage for all full-service moves.
The company is a proud member of the Canadian Association of Movers and the Better Business Bureau.
Demenagement Rapidex
When moving from Gatineau or anywhere in Quebec, this moving company can be depended on for a smooth move.
The company provides long distance moving to Ottawa, the Greater Outaouais Region, Montreal, Ontario cities, and all over Canada.  You can also obtain complete packing services and storage of your household goods.
They have various trucks from 18 to 36 feet to suit your relocation needs.
Two Men and a Truck
This Ottawa mover is part of a large franchise of independent movers and serves families and businesses in the Ottawa region.
From condo moving, apartment moving, other residential moves, and office moves, this moving company can take care of a relocation from start to finish.
As one of the fastest-growing companies in North America with over 320 locations in Canada and the USA, the company can take on any kind of move, big or small.
Ottawa Valley Movers
This moving company has been serving Ontario and Quebec since 1994.  They handle residential moves, small office moves, and offer piano moving in Ottawa.  Their experienced team will ensure your musical instrument arrives safely in its Ontario or Quebec destination.
The company only accepts cash or checks for payment.
 Outaouais Moving
This Gatineau moving company offers professional moving and storage services. It is an agent of Atlas Van Lines and has a cross-border operations department and an overseas division. That means it can move you anywhere in the world.
It has a 56,000 sq.ft. warehouse that is monitored and completely secured with an alarm system.
Local moves are charged hourly rates while long distance moves are conducted in partnership with more than 180 agents from Atlas Van Lines network to guarantee a hassle-free move.
Find Best Ottawa-Gatineau Movers with Free Moving Quotes
When planning a relocation, time can be a valuable commodity.  As you'll be busy taking care of your family's needs, preparing for a new job, closing a home or looking for a new house, you'll need help finding the best Ottawa-Gatineau moving company.
Don't waste valuable time calling movers over the phone. You'll be getting different information on prices and services which can mislead you and even frustrate you.
Rather, take 2 minutes to fill-out a short online form with your moving details and we will take care of the rest.
Get Free Written Estimates for your Move
Our partner moving companies will gladly provide you with written moving estimates based on your initial information. Your selected moving company will offer a free in-home assessment to provide you with an actual moving quote.
Moving to a new home is exciting but it can also be stressful. We understand you want to keep moving expenses to a minimum without sacrificing the quality of your move or the safety of your goods.
Our partner moving companies are all licensed and fully insured to undertake all types of local and long distance moves.
Tell us about your move; fill-out our online request form to connect with the best Ottawa-Gatineau movers.