1 septembre 2015,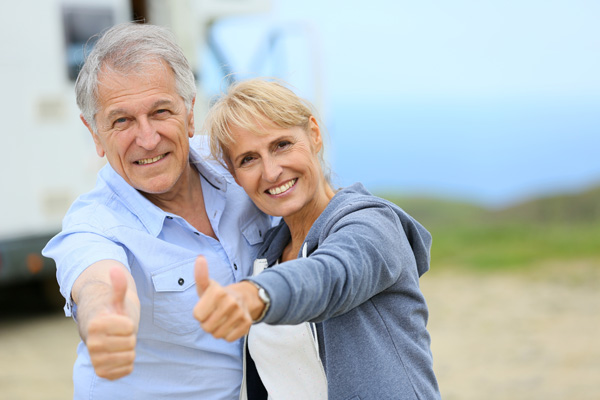 Moving can be a stressful experience for almost anyone. A person will usually have to resolve many problems all at once – where to move to, when to pack, when to allocate, how to move, etc. This extensive review of the best Toronto moving companies is designed to save people the worries about how to move their belongings between locations. There are a few tricks to choosing the right moving company that will help people save time, money and also most importantly stress and disappointment. First of all, finding a quality mover can be done by researching reviews and business practices. Second, getting several moving quotes from differents movers and moving companies at once allows people to find the best possible option.
Top 10 Toronto Movers:
1. In & Out Moving
In & Out Moving is the Toronto moving company with the best reviews on the internet. Customers are happy with the staff's professional behavior and politeness. The company works with flat rates that depend on the distance between the two locations, the size of the truck that will be required for the move, and the number of movers that will be required for the job. In addition, there are no moving fees that could sneak up on those who like to stick to their budget. The price includes moving of heavy furniture and items, and assembling and reassembling furniture. There are also no additional charges for stairs. A standard insurance, stretch wrap, tools, ropes, and dollies are provided by In & Out Moving free of charge. A one bedroom condo can take between 1.5-3.5 hours to move, while a 3 bedroom house can take over 8 hours. These numbers are estimates, but they can give clients an idea of what to expect from this Toronto moving company.
2. My Ninja Movers
This Toronto based moving company has a very interesting name, and it does live up to its reputation. Their clients are happy with the services that My Ninja Movers provides, and have given it a 5 out of 5 stars.
One of the interesting things about My Ninja Movers is their open approach. The majority of Toronto movers do not post their prices directly online. They prefer to give an estimate only after a quote. The Ninjas, on the other hand, have their prices listed online. This allows people to get an idea about the costs without having to fill out any forms. There are three popular packages available:
Ninja Specialist – This package provides two ninjas and one truck. It is good for moving 1-2 bedroom apartments or houses. It costs $250 for the initial two hours, and $55 for each subsequent half an hour.
Ninja Best Mode – This is the medium level package. It provides clients with three ninjas and one truck. The cost for this package is slightly higher, since an extra person is being employed – $340 for the initial two hours, and about 83$ for every additional half an hour. This package is good for larger houses or apartments and small offices.
Ninja Swarm – This is the hard core package. It comes with four ninjas and two trucks. It is appropriate for large homes of 5+ bedrooms or medium sized offices. Also, this is a good option for clients that are following a specific deadline.
My Ninja Movers provide clients with a free online estimate for their move. All the materials are included in the price – dollies, 2 wardrobe boxes, tape, mattress bags, shrink wrap, and tools. There are no hidden fees, such as fees for stairs, bigger trucks, fuel, heavy stuff, or assembly and disassembly of items.
3. Augusta Movers Toronto Inc.
This is another greatly rated Toronto moving company. The interesting thing about it is that it provides an environmentally friendly service. Instead of working with single use containers, the Augusta Movers provide clients with what they call "FrogBoxes". The Frog boxes are made from plastic and can be used hundreds of times, which offsets their carbon footprint. After their lifespan is over, they can be recycled. The best thing about these boxes is that they are strong, and even the most fragile items are safe. Augusta brings these boxes to the clients, and retrieves them after they are done.
Clients can send free requests for quote estimates. Augusta Movers provide them with the option to pack their stuff. This is a good option for people who dislike packing or simply aren't able to do it themselves. Augusta's staff will label and pack the entire property.
4. Orbit International Moving Logistics Ltd
This is an international moving company, which is a good option for those who are not only moving to another city, but to another country. The company has excellent reviews by previous customers, and offers a very high quality service.
Orbit provides customers with online tracking of their belongings, which is very useful for international shipments. Getting an estimate is free, and it doesn't come with any strings attached. Of course, the company also provides mover services for even the shortest destinations within Toronto. Orbit is a good choice for corporate solutions and moving of larger office spaces.
Get 5 FREE Moving Quotes!
Compare Moving Companies in Canada & USA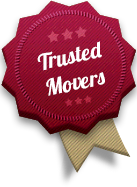 « * » indique les champs nécessaires
5. FROGBOX
This is a very well-liked Toronto moving company. It has great reviews, and customers are happy with the service they received. FROGBOX rents out plastic box that can easily be stacked one on top of another. Generally 25 boxes are enough to move a one bedroom apartment. The weekly cost for 25 boxes is $109. For a four bedroom apartment, 70 boxes may be needed, which cost $229 a week. The dimensions of a box are 24x20x12 inches. Frogbox wardrobes are also available for rent at only $6 a week.
Renting boxes is a good idea for two reasons. First, they are durable, and all the belongings are safely stored. And second, they are easy to pack – no need to try and tape cardboard boxes. In addition, since they are rented, people won't have time to procrastinate with the settling in process. Those who have moved with cardboard boxes know that it's very tempting to leave some boxes unpacked – in some cases for over a month.
6. The Canada Movers
The Canada Movers are a solid mover company with great reputation and online reviews. Customers can request free online quotes in order to get an estimate. Those that are in a hurry, can call their 24/7 hotline in order to receive instant information. They specialize in moving odd furniture that needs assembly and reassembly, such as pianos, snooker tables, and gym equipment. They can also move delicate items such as big fish tanks and vehicles.
The Canada Movers are a good choice for moving both homes and corporate offices. They work across Canada and the United States. This company boasts about working 365 days a year, which is good for people who are trying to move during the busiest seasons or holidays.
7. Cargo Cabbie Best Toronto Movers
The Cargo Cabbies have only excellent customer reviews – 5 out of 5 stars. This is a very difficult rating to achieve. The interesting thing about the Cargo Cabbies is that their workers are non-smoking. This makes them more effective, which is key when it come to payment by the hour.
The company has a one hour minimum charge, where the majority of companies have a two hour minimum. There are no travel charges if the move is happening within the downtown area of Toronto. In addition to moving homes and offices, the Cargo Cabbis can pack and assemble furniture.
The Cargo Cabbie Express is a special service provided within the limits of the downtown area. It is used by those who wish to move a single item. This is a good option for people who are giving away their couch to someone.
8. Smart Movers Canada
The Smart Movers Canada is a moving company with great reviews and many happy customers. A person can get in touch with them by phone or through a free online quote. In addition to all the standard moving services, they offer garbage removal. This is a good option for those who just have no intention of bringing the old couch to their new home. The Smart Movers can assemble and disassemble furniture and move difficult items such as pianos and pool tables.
Those who do not wish to pack and/or unpack the house or office themselves, can rely on the Smart Movers to do that for them. They use professional packaging and labeling in order to provide customers with the best possible experience.
Sometimes there's a gap between the moving out and moving in times. For such gaps, the Smart Movers have a warehouse facility where items can be stored until the moving in time has arrived. This can be a nice feature for the right client. In addition, by providing temporary storage, customers don't need to feel rushed and are free to take their time.
9. Braymore Piano Movers, Crane Service & Storage
As the name states, the Braymore company is most widely known for its piano moving services.
It is one of the most reputable companies in Toronto, and has been in business since 1981. It specializes in shipment within the Greater Toronto Area, so it may not be the right choice for those who want a long distance moving service. Other moving companies rely on Braymore's crane service when things get too tough to handle. Cranes are especially good when trying to get big furniture out/in through the window, in the cases when it will not fit through the doors.
The Braymore company's rates start at over $200 for moving a piano. However, these rates depend on many variables that need to be taken into consideration. In order to get a quote, people can fill in the online form, call during business hours, or send an email.
There are many specialty items that people may need to be moved – hot tubs, server racks, statues, etc. Yes, Braymore have even moved Egyptian sarcophagus lids. If anything seems too big or impossible to be moved by a regular moving company, it is time to call the Braymore Piano Movers.
10. Miracle Movers
The Miracle Movers, are a moving company that has been providing services for over 22 years. This is a second generation, family-run business that has made its name in the community. The company has very good reviews, and aims to please its customers.
An interesting service that the Miracle Movers provide is a cleaning service in cooperation with Golden Maids. There's no need to spend endless days cleaning up a place before or after moving. The process of moving is stressful enough, and any help that a person can get is more than welcomed.
The Miracle Movers provide customers with the ability to rent "Magic Crates" boxes. These boxes are cleverly designed and are made out of plastic, which makes them durable and safe for transporting fragile items. The Magic Crates can be rented for two weeks. For a studio or 1 bedroom apartment, only 25 such crates are needed. Their cost is $99 for the entire period. A large four bedroom home can be moved with 70 crates, for the price of $249 for two weeks. Miracle Movers also provide bundles of 35 or 50 crates. These box rentals seem to be very economical when compared to other movers' quotes.
Moving can be stressful for the entire family. The good thing about mover companies is that they can finish the job in just a few hours. On the other hand, trying to tackle moving alone, may result in endless trips to and from the locations with a small car. This will mean a lot of money spent on gas, a lot of time wasted, and probably back pain.
There are many good Toronto moving companies that are qualified to provide their clients with the moving services they need. These ten companies have good reviews and are well-liked by their previous clients. This makes them a safe and reliable option for the move ahead. If you are interested in more informations about moving, you can also read our article about How much does it cost to hire movers or moving companies in Canada.