1 septembre 2015,
When you are planning a long distance move, it is to be expected that you are anxious and stressed. Moving long distance in Ontario, Alberta, or British Columbia can be intimidating. You need to worry about packing up all your belongings, preparing for a new job, looking for a new home, and also the logistics to transfer your belongings to your destination.
On top of organizing all these details, the cost of your move will be heavy on your mind.
We completely understand that you want to minimize your moving expenses. We can also help you choose only from licensed and experienced movers for your safety and convenience.
We can help you find the best long distance moving company for your relocation that suits your budget.
How to Start Planning a Long Distance Move in Canada
How soon should you start preparing for your move? Most moving experts recommend at least 2 months prior to relocation.  This is particularly true for long distance moves such as from Calgary to Ottawa.
When it is an international or cross-border move from Canada to the USA, it doesn't hurt to prepare much earlier.
It all depends on whether you have enough time and help, if you are doing all the packing by yourself, and on the size of your home.
If you hire a professional moving company to handle everything about your move, including packing, they can get your move organized in much less time.  For this reason, many people with very limited time to move prefer to hire full-service moving companies to handle the logistics of their move.
Full-Service Movers take Care of Everything
In fact, a full-service moving package will provide you with 3 or 4 movers to pack up everything 2 or 3 days before moving date. The movers will then load everything to the moving truck and deliver your goods express to your new location.
They even take care of disassembly and assembly of furniture, lifting and carrying heavy items like a piano or hot tub, and unpacking things upon arrival.
In other words, how much time is needed to prepare for relocation depends heavily on whether you are doing a DIY move or hiring professional movers.
To see how much moving companies cost in Canada, compare multiple quotes online from movers near you.
If you are moving to or from British Columbia, check this review of top 15 moving companies in Vancouver.
Customize Moving Services to Save on Moving Costs
If you don't want to spend too much on a moving company and are willing to do some of the work, you can customize your moving services.
When moving long distance, you can choose economical moving services that include the right-sized moving truck and movers.
Movers will come on moving day to load and unload your furniture and boxes. They come equipped with furniture pads and packing tape to seal your boxes.
You'll need to do your own packing and unpacking but your movers will do the heavy lifting and deliver your household goods to your new location.
Moving companies use different factors for weight. (Some may charge $1.40 per pound while others may charge $2.00). Thus, your choice of moving company is critical to how much you'll be paying for your move.
Moving companies generally use pound, not kilogram, for calculating weight as this is standard practice in the moving industry.Moving companies from Ontario, Alberta, and British Columbia generally charge flat rates for all types of long distance moves. Costs are calculated based on distance of travel and weight of your cargo.
Moving Abroad – Canada to USA Moving or Vice-Versa
Moving from Canada to the USA or vice-versa is more complex.  You'll need to deal with customs and immigration to transport your household goods.  International moving companies are well-versed and experienced in cross border moves and can simplify the process for you.
Cross border movers help with your paperwork to ensure your goods are not delayed at the border.  Movers will also inform you of the necessary requirements and regulations to make things as smooth as possible.
It is important to know beforehand what items are prohibited at the border and what items may require payment of tax or duties.
Some items may require special processes for importation to Canada. For example, alcoholic beverages, guns, and cars need permits ahead of time and taxes paid.
Check out a complete long distance moving guide for more tips on preparing for a long distance or international relocation.
Special Qualities of Long Distance Movers
If you are moving household belongings including a piano, you will need a moving company that also offers piano moving services.  Not all moving companies provide this service because pianos are extremely delicate and need special equipment.
If you think all moving companies are the same, you are sadly mistaken. Not all moving companies offer the same type of services. Like most companies, some are rather large and can handle any type of move, even from B.C. to Alberta or from Toronto to New York City. Others are smaller in scale of operations and may be limited to local moving only or moving in the same province.
Thus, it is very important to know what type of move you are making so you can choose the best company to provide the moving service.
Long distance moving companies may be large van lines, independent moving companies, or franchisees.
Save Money with Movers with Special Routes – B.C, Alberta, Ontario
If you are moving from Vancouver to Toronto, you can also find a moving company that specializes in those 2 cities as you can probably get a cheaper rate from their special routes.  These movers make weekly or bi-weekly trips between selected cities and offer lower flat rates.
To help you find the best long distance mover for your relocation, take advantage of free moving quotes to compare services and moving rates.
Why are Long Distance Movers Expensive?
Long distance movers are thought to be expensive by many individuals. It is not surprising that some people feel hesitant to hire movers for long distance moving. Why are long distance movers expensive?
Professional moving companies need to be licensed to operate across provinces in Canada.  Their moving trucks must be in good condition and regularly maintained. Moving crew must be well-trained, well-paid, and insured. Moving companies also invest in moving equipment needed and carry adequate insurance for the protection of their customers.
Saving money with Cheap Movers comes at a High Price
The problem with cutting corners and trying to save on a relocation is that you may fall prey to a disreputable moving company. Unfortunately, this type of moving companies pounce on individuals who want the cheapest move and don't ask questions.
Some of the tricks these low-cost movers pull include adding undisclosed charges and holding your goods ransom if you don't pay a jacked-up price.
The biggest advantage when you hire licensed movers like Mayflower, Atlas Van Lines, and other independent moving companies is that they have a reputation to protect and won't pull scams for a few bucks.  Although their services cost more, customers also get higher quality services.
Professional moving companies are more expensive because they provide higher value for money, greater convenience, and safety.
If you want peace of mind that your household belongings are in safe hands, it is advisable to go with a professional moving company.
Why you May Deal with a Third Party Mover You Didn't Hire
Some customers get angry when they learn during a move that the truck that picked up their goods won't be delivering their cargo to their final destination.
How does this happen?
Many moving companies partner with other movers for long distance moves. Moving van lines such as United, Atlas, Mayflower, and even independent movers work with partners. For example, if you contracted United Van Lines for your move from Vancouver to Burlington, the last one or 2 legs of the trip may be performed by their local agent.
It is common practice for larger moving companies to contract with a local mover for delivering in territories where they don't have offices.
If you are hiring a van line, you should ask your moving company if they are sourcing out part of your move to another company. Research the local mover in addition to your main moving company.
You can rest assured that moving van lines will always screen their moving agents to ensure that they are licensed, legitimate, and insured.
But if the idea of a third party mover makes you uncomfortable, you can choose to hire an independent moving company (not affiliated with a van line) who can conduct your move completely. This means you will be dealing with only one moving company.
6 Things you Shouldn't Do When Hiring a Long Distance Mover
When you are relocating long distance and hiring a mover, there are certain things you shouldn't do. Avoiding these 6 mistakes will ensure your stuff is safe and your move is stress-free.
1. Hire a Moving Company without doing your research.
If a friend refers a moving company to you, or you find one on the internet, do your research. Check the company's standing with the BBB, what organizations it is a member of, how many years in the industry, and customer reviews.
Remember, you'll be letting in these movers to your home and they will be in charge of your belongings. You need to know the company you are trusting with your possessions.
2. Sign papers you didn't read carefully.
Your selected moving company will be asking you to sign paperwork for your move. It is important for you to read them carefully, including the fine print.  Ask questions if you have doubts about certain terms or conditions.  Pay special attention to any additional charges and how they apply to you.
3. Hire a moving company that only takes cash.
A long distance move is going to cost a lot of money, maybe thousands of dollars depending on the distance. Sure it's not a problem to fork over large bills to a company representative but it's always better to be on the safe side.  If you are also traveling on the day the moving truck departs, you may not want to be carrying a large amount of cash.
4. Pay in Full Before your household goods have been delivered.
Don't sign that you received all the goods or pay for the move in full without checking your boxes.  Count your boxes with the movers present to ensure everything arrived in good condition.
5. Unpack as soon as possible and file a claim when needed.
It is not unheard of for people to unpack only months after a move.  Unpacking is essential because you need to inspect what's inside your boxes. You have to make sure nothing was damaged. If there is damage, you must file a claim immediately as you only have 9 months to do it.
6. Assume you have enough Moving Insurance.
Never assume that moving insurance is adequate. You may live to regret this mistake if your plasma TV is broken and there is no adequate coverage for its replacement. Most moving companies provide basic insurance as required by law (at $0.60 per pound). This means you may get only $50 for your TV. It pays to check your own homeowner's insurance or to buy additional moving insurance, if needed.
Keep these tips in mind when looking for a moving company for your move. They can save you a lot of stress and aggravation during and after your move.
Find Long Distance Movers Within your Budget
Before you decide on which moving company to hire, it is critical that you compare multiple moving quotes online.
You'll be amazed at how much easier it is to find the best long distance mover with our 5 free movers' quotes.
Why should you use free moving quotes to find your moving company?
✓ Our online moving quotes are free
✓ Fast and convenient
✓ 5 Quotes with Just 1 request form
✓ All our moving partners are licensed and insured
With more than 200 partner moving companies, you are sure to connect with a moving company that can relocate you within your budget.
Whether moving on a small budget or you want a white-glove moving service, our moving partners can tailor moving services to suit your preferences.
With free moving quotes to compare, you are sure to save a lot of time and money!
Fill-out our short online form and connect with 5 of the best moving companies who can relocate you anywhere in Ontario, Alberta, or British Columbia.
Get Quotes from 5 Movers!
compare moving companies in Toronto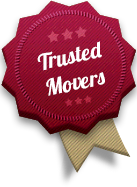 « * » indique les champs nécessaires
Get Quotes from 5 Movers!
compare moving companies in Toronto